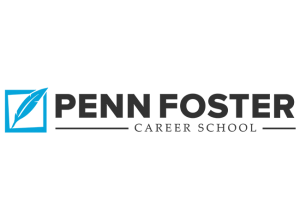 Penn Foster Career School
Program Details
Through Penn Foster, students are able to complete an online Spanish Certificate. The Spanish program consists of seven Instruction Sets that teach students the skills necessary for speaking the Spanish language. Students develop a better Spanish vocabulary from generating sentences and having to use object pronouns. They are expected to use ser and estar, as well as the present tense of other verbs, when creating sentences. Students learn to recognize reflexive pronouns and use their new vocabulary to write "mini-stories." The students listen to and read stories to better their pronunciation and comprehension of Spanish words and phrases.
Students also learn to recognize the verb forms of seven verb tenses. The students are taught how to form past participle of regular verbs, and are expected to memorize a minimum of eleven irregular verbs.
When students have completed Penn Foster's Spanish Certificate, they should have a better understanding of the Spanish language, such as being able to speak, read, and translate Spanish effectively.
To apply for the online Spanish program, students must complete an application, which can be found on the Penn Foster Career School website.
Requirements
Have a high school diploma or its recognized equivalent
School Accreditation Statement
Penn Foster Career School is accredited by the Distance Education Accrediting Commission (DEAC), which is recognized by the U.S. Department of Education (USDE) and the Council for Higher Education Accreditation (CHEA). Penn Foster Career School is regionally accredited by the Commission on Secondary Schools of the Middle States Association of Colleges and Schools.
Penn Foster Career School has been accredited as an Authorized Provider by the International Association for Continuing Education and Training (IACET).