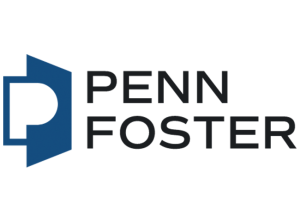 Hotel/Restaurant Management Diploma
Program Details
Penn Foster Career School offers a Hotel/Restaurant Management Diploma. In this program, students study marketing, sales, food preparation, food service sanitation, and cost controls. The diploma consists of six Instruction Sets, and students begin with building a support network and developing professional skills in marketing. The diploma program serves to improve communication skills through staff selection and learning different styles of management. Students wanting to enter the Hotel/Restaurant business need to learn basic housekeeping, and so begin with storage organization, moving on to the essentials for an effective cleaning process.
The Hotel/Restaurant Management program equips students in accounting, legal responsibilities of guests, implementation of cost control strategies, and basic maintenance. Students should learn food service set-up, dining service, menu design, nutritional considerations, and types of menu items. Important to food preparations, students study kitchen contents such as measurements, seasonings, cooking methods, and presentation. Concluding the Hotel/Restaurant Management program is food service sanitation. Students are exposed to the absolute importance of maintain a bacteria-free environment around food. Personal hygiene, storage sanitation, insect control, and contaminates are also covered.
Pursuing a career in Hotel/Restaurant Management will often lead to opportunities to oversee operations of a hotel or restaurant, ensuring the business is running to its fullest potential. To enroll in this program, students may submit an online application found on the Penn Foster Career School website.
% Online
100% Online
School Accreditation & Licensing
Penn Foster is accredited by:
Distance Education Accrediting Commission (DEAC)
Penn Foster High School, Penn Foster Career School, and Penn Foster College have all met the high standards of integrity and performance set by the Distance Education Accrediting Commission (DEAC), which is recognized by the U.S. Department of Education (USDE) and the Council for Higher Education Accreditation (CHEA).
Penn Foster Career School is regionally accredited for non-degree granting postsecondary programs, and Penn Foster High School is accredited for grades 9 through adult, by the Commission on Secondary Schools of the Middle States Association for Colleges and Schools.
Penn Foster Career School has been accredited as an Authorized Provider by the International Association for Continuing Education and Training (IACET).
All Penn Foster programs are affiliated with DANTES, which qualifies U.S. military personnel for tuition reimbursement.
Program Requirements & Restrictions
Minimum Education
Open Admission