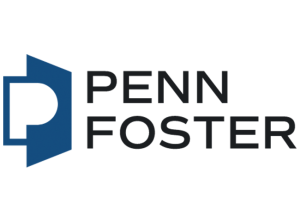 Motorcycle Repair Technician Diploma
Program Details
The Motorcycle Repair Technician program, offered by Penn Foster, consists of eight Instruction Sets. Students begin by studying the types of motorcycles and ATVs for repair. Students are taught motorcycle and ATV engine configurations. Included in the curriculum is two and four-stroke engine operation. Students study the basic components, as well as compression and ignition. Students also learn the advantages and disadvantages of two-stoke engines.
Students in the Motorcycle Repair Technician program should learn lubrication and cooling systems, fuel systems, clutch types, drive systems, and how to replace transmissions. Students learn how to remove engine and top end components and how to install an engine. Students remove external engine components and work with lower end reassembly.
In Electrical Fundamentals, students are taught the AC and DC currents and electrical measurement. Students are taught the operation of charging and ignition systems, including maintenance and troubleshooting.
Students learn about warning gauges, special accessory circuits, steering systems, anti-lock braking systems, and wheel assemblies.
By completing this motorcycle repair program through Penn Foster, students should know the necessary maintenance, inspection, and troubleshooting techniques for a motorcycle repair technician.
% Online
100% Online
School Accreditation & Licensing
Penn Foster is accredited by:
Distance Education Accrediting Commission (DEAC)
Penn Foster High School, Penn Foster Career School, and Penn Foster College have all met the high standards of integrity and performance set by the Distance Education Accrediting Commission (DEAC), which is recognized by the U.S. Department of Education (USDE) and the Council for Higher Education Accreditation (CHEA).
Penn Foster Career School is regionally accredited for non-degree granting postsecondary programs, and Penn Foster High School is accredited for grades 9 through adult, by the Commission on Secondary Schools of the Middle States Association for Colleges and Schools.
Penn Foster Career School has been accredited as an Authorized Provider by the International Association for Continuing Education and Training (IACET).
All Penn Foster programs are affiliated with DANTES, which qualifies U.S. military personnel for tuition reimbursement.
Program Requirements & Restrictions
Minimum Education
Open Admission