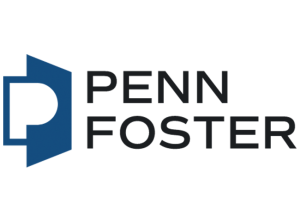 Auto Repair Technician Diploma
Program Details
Penn Foster College offers students the opportunity to earn a career diploma as an Auto Repair Technician. By completing this online training program, students receive training in auto repair.
Students are trained in fuel, braking, exhaust and electrical systems, computerized engine controls, transmission parts, and repair and rebuilding of automotive engines. By successfully completing this program, students should learn the skills needed to take the first step towards working as an Auto Repair Technician.
The Auto Repair Technician diploma program is comprised of 11 Instruction Sets. These sets provide an overview of automotive systems and tools, engine types, parts and operation. Later in the sets, students learn the braking systems, fuel systems, and electrical systems.
By completing training in Auto Repair from home, students are able to determine their own schedule for studying and completing projects.
Students complete exams at the end of each lesson. After students pass the set, the next lesson may be started. Potential students may apply through Penn Foster College's website by filling out an online application. The student may begin training upon being accepted and after the enrollment forms have been processed.
% Online
100% Online
School Accreditation & Licensing
Penn Foster is accredited by:
Distance Education Accrediting Commission (DEAC)
Penn Foster High School, Penn Foster Career School, and Penn Foster College have all met the high standards of integrity and performance set by the Distance Education Accrediting Commission (DEAC), which is recognized by the U.S. Department of Education (USDE) and the Council for Higher Education Accreditation (CHEA).
Penn Foster Career School is regionally accredited for non-degree granting postsecondary programs, and Penn Foster High School is accredited for grades 9 through adult, by the Commission on Secondary Schools of the Middle States Association for Colleges and Schools.
Penn Foster Career School has been accredited as an Authorized Provider by the International Association for Continuing Education and Training (IACET).
All Penn Foster programs are affiliated with DANTES, which qualifies U.S. military personnel for tuition reimbursement.
Program Requirements & Restrictions
Minimum Education
Open Admission