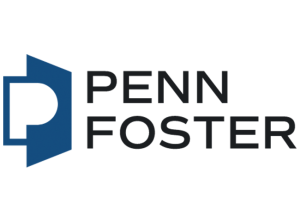 Small Business Management Diploma
Program Details
The Small Business Management program, offered through Penn Foster, allows students to earn their diploma from home. This six Instruction Set program takes students step-by-step through specialized courses on managing small businesses. Students begin by exploring online resources, learning the types of businesses, identifying a mission and mission statement, and tracking stages of growth. The students learn how to build a network, conduct successful networking, and develop contacts and online connections. Participants study the benefits of market testing, performing background research, and researching costs and prices. Students are taught how to find their target market, conducting surveys and questionnaires. Students practice developing a business plan equipped with products, product differentiation, services, and a mission statement. Students discuss types of financing, avoiding undercapitalization, and finding the right financing for each business.
Individuals are taught different legal requirements and zoning laws. Students create a marketing plan and work with advertising and promoting good publicity for their business. They work to build a team, hiring the right people for their business. Students receive training in e-commerce to develop a Web page, establishing credibility for their business. On the Penn Foster website, interested students are able to access the online application and submit for admission into this program.
% Online
100% Online
School Accreditation & Licensing
Penn Foster is accredited by:
Distance Education Accrediting Commission (DEAC)
Penn Foster High School, Penn Foster Career School, and Penn Foster College have all met the high standards of integrity and performance set by the Distance Education Accrediting Commission (DEAC), which is recognized by the U.S. Department of Education (USDE) and the Council for Higher Education Accreditation (CHEA).
Penn Foster Career School is regionally accredited for non-degree granting postsecondary programs, and Penn Foster High School is accredited for grades 9 through adult, by the Commission on Secondary Schools of the Middle States Association for Colleges and Schools.
Penn Foster Career School has been accredited as an Authorized Provider by the International Association for Continuing Education and Training (IACET).
All Penn Foster programs are affiliated with DANTES, which qualifies U.S. military personnel for tuition reimbursement.
Program Requirements & Restrictions
Minimum Education
Open Admission