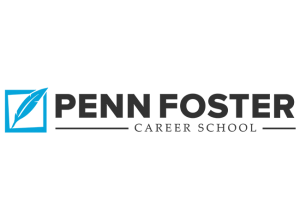 School Details
Career Diplomas and Certificates On Your Time and Online.
Looking to start your path toward a new and more rewarding career? Thinking about opening your own business? Today's students often don't have time to attend regularly scheduled classes, but through online education, getting the training to help you take the first step toward the career you want has never been easier or more affordable. Penn Foster Career School, one of the world's largest regionally accredited distance learning career schools, has educated millions of adults through their study-at-home programs.
When students complete their program they are awarded a Career Diploma or Certificate. Penn Foster Career School offers Career Diplomas in a wide variety of high-demand career fields, particularly in the areas of: business, technology, engineering, health services, education, and the trades.
Career Diploma programs have gained in popularity because they contain a large amount of relevant, real-word applicable information that can be learned in a flexible format. Career Diplomas are ideal for people who are interested in changing careers, but can't take time away from their current job or family obligations.
Why So Many Students Choose Penn Foster Career School for Their Training:
Learning materials are available as soon as your enrollment is accepted.
Students have the flexibility to study online… at a pace that's right for them.
There are no classes to attend because students complete all of their studies from the comfort and convenience of their own home.
Penn Foster offers over 50 Career Diploma programs in some of today's most in-demand career fields.
Friendly and helpful support from expert instructors dedicated to each student's success is just a phone call or an email away.
We have an extensive online community where students can interact with fellow students, faculty, and alumni. Students can also participate in the hundreds of blogs and academic groups.
Web access to learning and student services is available 24 hours a day, seven days a week.
Penn Foster Career School's tuition is among the lowest of all accredited career schools. They offer 0% interest and customized monthly payment plans.
Books, study guides, learning aids, and instructor support are all included in the student's tuition.
Students and graduates have immediate access to Penn Foster Career Services, which include resume writing, interviewing tips, job search techniques, and more.
Students can earn a Career Diploma in a matter of months.
Accreditation & Licensing
Penn Foster Career School is accredited by:
Distance Education Accrediting Commission (DEAC)
The DEAC is recognized by the U.S. Department of Education (USDE) and the Council for Higher Education Accreditation (CHEA). Penn Foster Career School is regionally accredited by the Commission on Secondary Schools of the Middle States Association of Colleges and Schools.
Penn Foster Career School has been accredited as an Authorized Provider by the International Association for Continuing Education and Training (IACET).