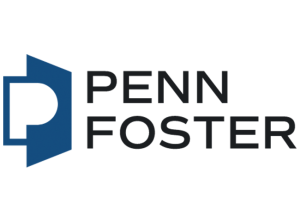 Electronics Technician Diploma
Program Details
At Penn Foster Career School, students have the opportunity to gain skills to become an electronics technician. In the Electronics Technician diploma program, students study topics such as electronics hardware, modulation and detection circuits, transformers, reactance, and oscillator and feedback waveforms. Students are able to learn the trade of an electronics technician without the use of a classroom. This entirely online program consists of 14 Instruction Sets that students complete when and where it is convenient for them.
Prospective students may complete an online application on the Penn Foster website. After the student is accepted into the program, and the enrollment forms have been processed, the student is sent the first Instruction Set and may begin.
Graduates who have completed the Electronics Technician Diploma program have found employment working as a service technician or in electronic service businesses.
Students begin by learning basic measuring instruments, circuit analysis, and switches. They move on magnetism, electromagnetism, capacitors, and components of semiconductors. In the latter course of the program, students study applications of resonant circuits, amplifiers, pulse generators, and troubleshooting linear and digital IC systems.
% Online
100% Online
School Accreditation & Licensing
Penn Foster is accredited by:
Distance Education Accrediting Commission (DEAC)
Penn Foster High School, Penn Foster Career School, and Penn Foster College have all met the high standards of integrity and performance set by the Distance Education Accrediting Commission (DEAC), which is recognized by the U.S. Department of Education (USDE) and the Council for Higher Education Accreditation (CHEA).
Penn Foster Career School is regionally accredited for non-degree granting postsecondary programs, and Penn Foster High School is accredited for grades 9 through adult, by the Commission on Secondary Schools of the Middle States Association for Colleges and Schools.
Penn Foster Career School has been accredited as an Authorized Provider by the International Association for Continuing Education and Training (IACET).
All Penn Foster programs are affiliated with DANTES, which qualifies U.S. military personnel for tuition reimbursement.
Program Requirements & Restrictions
Minimum Education
Open Admission