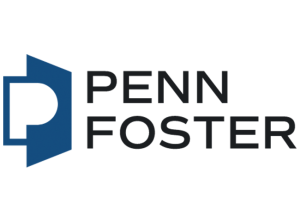 Program Details
Through Penn Foster Career School, students have the opportunity to earn a Legal Secretary Diploma. The Legal Secretary program consists of 12 Instruction Sets, taking students through specialized courses to advance students in the profession of a legal secretary.
Students start out constructing a professional image by identifying personal strengths and ways for improvement. By establishing effective stress management strategies, students learn the importance of relaxation and time management. Students practice effective listening, improving speech and non-verbal communication skills, enunciation and pronunciation, and positive interpersonal relations. Through developing adequate communication skills, students are able to execute project coordination, leadership tasks, customer relations, and practice business ethics. Students should learn how to use a business traveler profile, make travel arrangements, and plan online meetings.
In learning filing techniques, students file according to the Association of Records Managers and Administrators (ARMA International), using color-coded and electronic filing systems. Students work with handling records and archiving technologies. The students learn security and ethical issues in the workplace, how to format business documents, and use basic and advanced word processing functions. Reviewing the fundamentals of English, students brush up on grammar, figures of speech, editing techniques and first-person narratives. Students create documents with graphs, charts and text, using Microsoft Word, Excel and PowerPoint.
In the Legal Secretary program, students learn various legal terminologies. The students utilize terminology in contracts, criminal law, and business organization. Students learn to prepare legal documents including pleadings, discovery and appellate procedures. The program's course materials conclude with Office Finances and Management. Students track income and travel expenses, maintain inventory records, and supervise and evalu
% Online
100% Online
School Accreditation & Licensing
Penn Foster is accredited by:
Distance Education Accrediting Commission (DEAC)
Penn Foster High School, Penn Foster Career School, and Penn Foster College have all met the high standards of integrity and performance set by the Distance Education Accrediting Commission (DEAC), which is recognized by the U.S. Department of Education (USDE) and the Council for Higher Education Accreditation (CHEA).
Penn Foster Career School is regionally accredited for non-degree granting postsecondary programs, and Penn Foster High School is accredited for grades 9 through adult, by the Commission on Secondary Schools of the Middle States Association for Colleges and Schools.
Penn Foster Career School has been accredited as an Authorized Provider by the International Association for Continuing Education and Training (IACET).
All Penn Foster programs are affiliated with DANTES, which qualifies U.S. military personnel for tuition reimbursement.
Program Requirements & Restrictions
Minimum Education
High School or Equivalent
Application Requirements
Official High School Transcript/GED Score