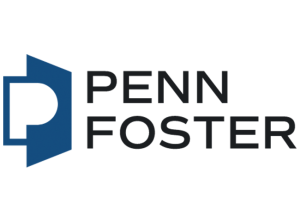 Interior Decorator Diploma
Program Details
Students have the opportunity to develop natural talent for interior design with the Penn Foster's Interior Decorator diploma. This program is completed online at the convenience of the student. Students are able to study the skills necessary for employment with retailers, corporate clients, homebuilders, and hotels. Some students may prefer to start their own their own business as an interior decorator.
Penn Foster Career School's Interior Decorator program consists of seven Instruction Sets. The students determine client's needs and budgets and develop a decorating plan complete with room graphs and measurements. Students practice identifying the elements of design such as line, form, color, value, texture, pattern, light and space, and the principles of design: balance, proportion, scale, and unity. Working with principles of color, students learn how to plan a color scheme using the color wheel for interior decorating.
Students explore different furniture styles including Traditional, Provincial, Contemporary, and Modern, integrating the style periods into the designs. Students study how to decorate with furniture, exploring positioning of furniture for the best function and use. Floors can be a very important part of room décor. Students are taught how to choose appropriate flooring for the client and how to measure and scale using a floor plan. In the Interior Decorator program, students should learn how to choose window treatments and wall coverings, and how to use both natural and synthetic fabrics and choose fabrics with the right texture for their designs. By making use of lighting fixtures, students are able to accentuate designs with lighting through the use of lamps and table accessories.
Students are taught how to present merchandise and effectively approach a customer in a course aimed to teach students successful methods of selling. In the final set, students complete a graded project of decorating a living room.
A career as an interior dec
% Online
100% Online
School Accreditation & Licensing
Penn Foster is accredited by:
Distance Education Accrediting Commission (DEAC)
Penn Foster High School, Penn Foster Career School, and Penn Foster College have all met the high standards of integrity and performance set by the Distance Education Accrediting Commission (DEAC), which is recognized by the U.S. Department of Education (USDE) and the Council for Higher Education Accreditation (CHEA).
Penn Foster Career School is regionally accredited for non-degree granting postsecondary programs, and Penn Foster High School is accredited for grades 9 through adult, by the Commission on Secondary Schools of the Middle States Association for Colleges and Schools.
Penn Foster Career School has been accredited as an Authorized Provider by the International Association for Continuing Education and Training (IACET).
All Penn Foster programs are affiliated with DANTES, which qualifies U.S. military personnel for tuition reimbursement.
Program Requirements & Restrictions
Minimum Education
High School or Equivalent
Application Requirements
Official High School Transcript/GED Score