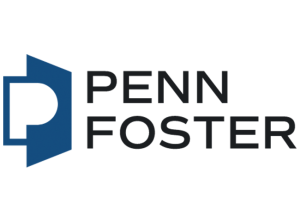 Program Details
Penn Foster offers students the opportunity to earn a Diploma without the need for a classroom. This online program trains students for the Paralegal profession. Students complete a series of nine Instruction Sets containing specialized information of skills useful for a career as a Paralegal.
Individuals begin by learning typical paralegal duties and the education and qualifications necessary for employment in the paralegal profession. Students learn the specific terminology used in criminal law, family law, contract law, and real estate property. Students analyze the logic of arguments, including agenda promotion and emotional manipulation. The students study about ethics and the professional responsibility that comes with confidential issues. Students are taught the foundations of modern law, the structure of the court system, the codification of law, and case law and precedence. Students learn about civil vs. criminal litigation, state and local rules of court, and litigation in federal vs. state courts.
The paralegal courses include learning about business law. Students learn types of business organizations and advantages and disadvantages of business types. Students receive training in civil litigation, investigation, case evaluation and appeals. The students are taught about requests for physical and mental examinations, as well as the history of alternate dispute resolution (ADR). The students set up a personal computer for use of programs in Windows. Students customize the display and input devices, practice retrieving deleted files, and create notes using Windows Accessories.
It is necessary that those in the Paralegal profession know how to perform legal writing. Students learn law-specific style and usage for writing legal memorandums and forms. Throughout the Paralegal program, students complete graded projects applying what they have learned in the course.
The application for the Paralegal program can be found on Penn Foster's website.
% Online
100% Online
School Accreditation & Licensing
Penn Foster is accredited by:
Distance Education Accrediting Commission (DEAC)
Penn Foster High School, Penn Foster Career School, and Penn Foster College have all met the high standards of integrity and performance set by the Distance Education Accrediting Commission (DEAC), which is recognized by the U.S. Department of Education (USDE) and the Council for Higher Education Accreditation (CHEA).
Penn Foster Career School is regionally accredited for non-degree granting postsecondary programs, and Penn Foster High School is accredited for grades 9 through adult, by the Commission on Secondary Schools of the Middle States Association for Colleges and Schools.
Penn Foster Career School has been accredited as an Authorized Provider by the International Association for Continuing Education and Training (IACET).
All Penn Foster programs are affiliated with DANTES, which qualifies U.S. military personnel for tuition reimbursement.
Program Requirements & Restrictions
Minimum Education
High School or Equivalent
Application Requirements
Official High School Transcript/GED Score
Restricted States
California