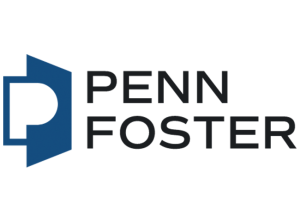 Drafting with AutoCAD® Diploma
Program Details
Penn Foster Career School offers a hands-on Drafting with AutoCAD (computer-aided design) diploma. Consisting of 10 Instruction Sets, this program includes training in CAD software, drafting equipment and media, Auto CAD commands, and geometric construction and tolerancing. Students begin by learning size and shape description, and software to accompany CAD and drafting programs. Students also learn basic techniques used in sketching. They then move on to orthographic projection, sketching arcs and multi-views, and basic math for drafting.
Dimensioning and correct tolerancing techniques are important to know when drafting. Students learn these skills by drawing the different viewpoints and identifying sectioning techniques. Students draw three dimensional objects, as well as isometric, diametric, and trimetric drawings. For success in completing the courses, it is important that students have a Windows-based computer. Students study the Windows operating systems, gaining skills including using desktop commands, creating files and folders, and using Windows Explorer.
By creating a drawing site plan, students are able to practice Civil Drafting, drawing transit lines and basic architecture. The final Instruction Set focuses on the function of HVAC systems. Students will also be expected to draw diagrams of electrical systems and cable assemblies.
% Online
100% Online
School Accreditation & Licensing
Penn Foster is accredited by:
Distance Education Accrediting Commission (DEAC)
Penn Foster High School, Penn Foster Career School, and Penn Foster College have all met the high standards of integrity and performance set by the Distance Education Accrediting Commission (DEAC), which is recognized by the U.S. Department of Education (USDE) and the Council for Higher Education Accreditation (CHEA).
Penn Foster Career School is regionally accredited for non-degree granting postsecondary programs, and Penn Foster High School is accredited for grades 9 through adult, by the Commission on Secondary Schools of the Middle States Association for Colleges and Schools.
Penn Foster Career School has been accredited as an Authorized Provider by the International Association for Continuing Education and Training (IACET).
All Penn Foster programs are affiliated with DANTES, which qualifies U.S. military personnel for tuition reimbursement.
Program Requirements & Restrictions
Minimum Education
High School or Equivalent
Application Requirements
Official High School Transcript/GED Score