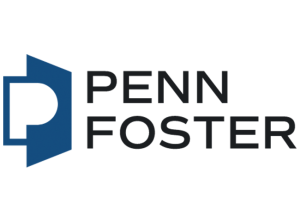 Small Engine Repair Diploma
Program Details
The Small Engine Repair program consists of eight Instruction Sets. In the course of this program, students learn skills such as troubleshooting engine components and systems, working with electrical circuits and ignition systems, and rebuilding engines.
Students begin the program by learning about small engine repair and equipment safety. Students are taught basic engine components and terminology. During the program students learn the lubricants, coolants, and fuel systems used in small engines. Students learn engine disassembly by disassembling a two and four-stroke engine and are then expected rebuild it. When the student rebuilds the engine, they are to replace worn parts using precision measurement instruments.
The students work with power transmission systems, clutches, and final drives. Students learn the theory of operation, carried out through servicing lawn mowers and riding mowers. Students study about garden tractors by servicing transmissions, steering, electrical and braking systems in the tractors. Students learn the difference between small engines and marine craft engines, as well as maintenance tips for the Outboard Engines.
The skills and techniques students learn by completing Penn Foster's Small Engine Repair program can be useful for work in hardware and gardens stores, engine repair shops, and equipment companies.
% Online
100% Online
School Accreditation & Licensing
Penn Foster is accredited by:
Distance Education Accrediting Commission (DEAC)
Penn Foster High School, Penn Foster Career School, and Penn Foster College have all met the high standards of integrity and performance set by the Distance Education Accrediting Commission (DEAC), which is recognized by the U.S. Department of Education (USDE) and the Council for Higher Education Accreditation (CHEA).
Penn Foster Career School is regionally accredited for non-degree granting postsecondary programs, and Penn Foster High School is accredited for grades 9 through adult, by the Commission on Secondary Schools of the Middle States Association for Colleges and Schools.
Penn Foster Career School has been accredited as an Authorized Provider by the International Association for Continuing Education and Training (IACET).
All Penn Foster programs are affiliated with DANTES, which qualifies U.S. military personnel for tuition reimbursement.
Program Requirements & Restrictions
Minimum Education
Open Admission