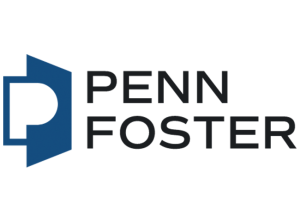 Program Details
Penn Foster Career School is offering a High School Diploma for individuals wanting an alternative option to a traditional high school. This program is available for students who are starting their diploma from the beginning or who only need a few classes to graduate. Individuals are given the option to choose which elective courses they would like to take. Elective options include career concentrations such as Information Technology, Plumbing, Carpentry, Electrical, and Health Care. Although the diploma is completed independently online, students have the support of trained instructors who are available via email or phone. Instructors are also available for one-on-one help running Monday through Friday. Previously completed coursework from an accredited school may be transferred so there is no re-taking courses students have already taken. Students will use a wide variety of learning tools, allowing you to set your own schedule and learn at a pace that is right for you. Accessed online is Penn Foster Community, a place where students can participate in study sessions and chat with fellow students and faculty. The online student Community allows students to connect with other individuals with shared interests or by sharing resources for courses. Penn Foster recognizes that all students do not learn the same way.
% Online
100% Online
School Accreditation & Licensing
Penn Foster is accredited by:
Distance Education Accrediting Commission (DEAC)
Penn Foster High School, Penn Foster Career School, and Penn Foster College have all met the high standards of integrity and performance set by the Distance Education Accrediting Commission (DEAC), which is recognized by the U.S. Department of Education (USDE) and the Council for Higher Education Accreditation (CHEA).
Penn Foster Career School is regionally accredited for non-degree granting postsecondary programs, and Penn Foster High School is accredited for grades 9 through adult, by the Commission on Secondary Schools of the Middle States Association for Colleges and Schools.
Penn Foster Career School has been accredited as an Authorized Provider by the International Association for Continuing Education and Training (IACET).
All Penn Foster programs are affiliated with DANTES, which qualifies U.S. military personnel for tuition reimbursement.
Program Requirements & Restrictions
Minimum Education
Open Admission