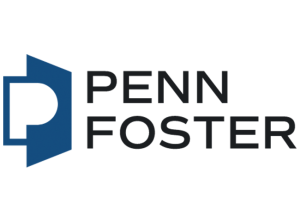 Home Remodeling and Repair Diploma
Program Details
Students have the opportunity to earn a diploma from Penn Foster Career School in Home Remodeling and Repair. This program consists of ten Instruction Sets that students complete.
Students begin by taking an introduction course to Home Remodeling. Individuals in the program are taught about career opportunities in remodeling, the equipment and licensing and contracting. In Home Renovation, students evaluate both the interior and exterior of houses, learning what to include in a master plan. The students inspect building materials and fastening tools for quality.
During the Home Remodeling and Repair courses, students acquire information in understanding construction drawings and carpentry plan details. Students learn about solving water infiltration problems, and how to waterproof and insulate the foundation walls. Students practice choosing stairway designs, exterior wall framing, and learning professional techniques of installing and repairing drywall.
By studying the fundamentals of electricity, students are able to better understand wiring appliances, principles of heating systems, and circuit breakers. Students participate in various projects including remodeling a basement, bathroom, and kitchen.
The final Instruction Sets are courses designed to teach students how to build additions on to kitchens. By excavation, repairing existing structures, and basic installations, students learn the necessary techniques essential to repairing and remodeling kitchens.
Throughout the courses, students should learn how to use power and hand tools, and work with drywall, concrete and wood. A career in home remodeling and repair has the potential to lead to employment opportunities as a contractor or working for a repair company.
% Online
100% Online
School Accreditation & Licensing
Penn Foster is accredited by:
Distance Education Accrediting Commission (DEAC)
Penn Foster High School, Penn Foster Career School, and Penn Foster College have all met the high standards of integrity and performance set by the Distance Education Accrediting Commission (DEAC), which is recognized by the U.S. Department of Education (USDE) and the Council for Higher Education Accreditation (CHEA).
Penn Foster Career School is regionally accredited for non-degree granting postsecondary programs, and Penn Foster High School is accredited for grades 9 through adult, by the Commission on Secondary Schools of the Middle States Association for Colleges and Schools.
Penn Foster Career School has been accredited as an Authorized Provider by the International Association for Continuing Education and Training (IACET).
All Penn Foster programs are affiliated with DANTES, which qualifies U.S. military personnel for tuition reimbursement.
Program Requirements & Restrictions
Minimum Education
High School or Equivalent
Application Requirements
Official High School Transcript/GED Score