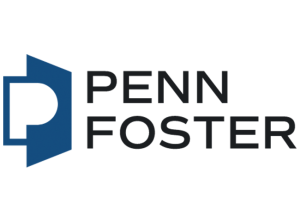 Private Investigator Diploma
Program Details
Interested students are encouraged to participate in Penn Foster's Private Investigator program and earn a Diploma. This specialized course curriculum contains eight Instruction Sets of material to be completed. Students start the program by learning how to perform private investigations and use the information they find.
Students study Supreme Court cases related to private investigation, and also laws affecting the work of private investigators. The students learn the importance of both verbal and nonverbal communication skills. Students learn about running an investigation business, such as record keeping, billing, and administrative procedures.
The students are taught how to prepare reports and use the Internet in investigations. Students practice using online computer databases and learning classifications of investigative information resources. Students learn how to access public records and perform background checks. Students complete a course in surveillance where they learn how to use photographic and recording equipment to log information. The students learn about the equipment used by private investigators and how to work with the court system, preparing to be a witness and providing a testimony. Other skills learned include interview and truth-verification techniques and fingerprint and handwriting analysis.
Students who are interested in the profession of Private Investigator may apply on the Penn Foster website by filling out an online application.
% Online
100% Online
School Accreditation & Licensing
Penn Foster is accredited by:
Distance Education Accrediting Commission (DEAC)
Penn Foster High School, Penn Foster Career School, and Penn Foster College have all met the high standards of integrity and performance set by the Distance Education Accrediting Commission (DEAC), which is recognized by the U.S. Department of Education (USDE) and the Council for Higher Education Accreditation (CHEA).
Penn Foster Career School is regionally accredited for non-degree granting postsecondary programs, and Penn Foster High School is accredited for grades 9 through adult, by the Commission on Secondary Schools of the Middle States Association for Colleges and Schools.
Penn Foster Career School has been accredited as an Authorized Provider by the International Association for Continuing Education and Training (IACET).
All Penn Foster programs are affiliated with DANTES, which qualifies U.S. military personnel for tuition reimbursement.
Program Requirements & Restrictions
Minimum Education
Open Admission
Restricted States
Florida