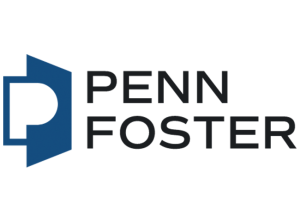 Pharmacy Technician Diploma
Program Details
Penn Foster Career School
Students are able to earn a Diploma by completing Penn Foster's online Pharmacy Technician program. Interested students complete a total of 12 courses, consisting of a specialized course curriculum.
Student's first lesson involves learning the role of a Pharmacy Technician. Students learn the regulations surrounding drug development and testing, and the review process for over-the-counter drugs.
Students are taught pharmacy operations such as prescription and medication orders, purchasing and storing drugs, and how to handle recalls and expired drugs. The students receive training in the types of medications prescribed, and major drug manufacturers and their products. Students learn preparation of prescriptions and drug dosage forms such as liquids, solids and creams. Students are informed on how to read and interpret directions on prescriptions, as well as the Latin abbreviations and pharmaceutical notations. In a pre-algebra review course, students refresh their knowledge of the metric system, ratios, proportions, measurement and solving equations.
Students practice pharmaceutical calculations for drug dispensing and preparation. Participants in the program are taught how drugs work on a cellular level in the body and what to do if there is an emergency concerning accidental drug ingestion or overdosing. Individuals also learn about compounding sterile products including IV's, injectable drugs and parenteral admixtures for hospital or pharmacy settings. In the final set students will strengthen working knowledge of the concepts essential for pharmacy technician practice and serve as a review to prepare students for the Pharmacy Technician Certification Exam. Students interested in finding out more information or applying for the Pharmacy Technician program may do so on the Penn Foster website.
% Online
100% Online
School Accreditation & Licensing
Penn Foster is accredited by:
Distance Education Accrediting Commission (DEAC)
Penn Foster High School, Penn Foster Career School, and Penn Foster College have all met the high standards of integrity and performance set by the Distance Education Accrediting Commission (DEAC), which is recognized by the U.S. Department of Education (USDE) and the Council for Higher Education Accreditation (CHEA).
Penn Foster Career School is regionally accredited for non-degree granting postsecondary programs, and Penn Foster High School is accredited for grades 9 through adult, by the Commission on Secondary Schools of the Middle States Association for Colleges and Schools.
Penn Foster Career School has been accredited as an Authorized Provider by the International Association for Continuing Education and Training (IACET).
All Penn Foster programs are affiliated with DANTES, which qualifies U.S. military personnel for tuition reimbursement.
Program Requirements & Restrictions
Minimum Education
High School or Equivalent
Application Requirements
Official High School Transcript/GED Score
Restricted States
District of Columbia, Louisiana, Massachusetts, Minnesota, North Dakota, Ohio, Oklahoma, South Carolina, Utah, Washington