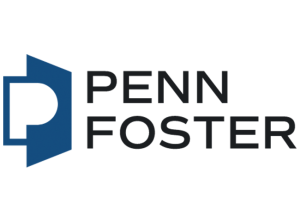 Residential Electrician Diploma
Program Details
Penn Foster College offers a Residential Electrician career diploma. Students engage in 10 courses that can be completed at a convenient time and allow students to train from home. In the course of their studies, students should learn the foundations of electricity, electrical components, heating, and conductors. Students practice installing electrical equipment, pull and splice boxes, control diagrams, and installing connecting cables and wires. Basic math and metric measurements are also covered. Students study the properties of short circuits and perform resistance tests. Students are taught the different parts of blueprint, including symbols and abbreviations. In electrical systems, problems can occur. Students are taught basic troubleshooting techniques to address common problems.
Students pursuing a career diploma as a Residential Electrician receive training in installation of residential and small commercial electrical systems. Students become versed in both heating and lighting customs. In the Residential Electrician program, students learn safety techniques and power systems.
To enroll in the Residential Electrician program, complete the online student application form on the Penn Foster College website.
% Online
100% Online
School Accreditation & Licensing
Penn Foster is accredited by:
Distance Education Accrediting Commission (DEAC)
Penn Foster High School, Penn Foster Career School, and Penn Foster College have all met the high standards of integrity and performance set by the Distance Education Accrediting Commission (DEAC), which is recognized by the U.S. Department of Education (USDE) and the Council for Higher Education Accreditation (CHEA).
Penn Foster Career School is regionally accredited for non-degree granting postsecondary programs, and Penn Foster High School is accredited for grades 9 through adult, by the Commission on Secondary Schools of the Middle States Association for Colleges and Schools.
Penn Foster Career School has been accredited as an Authorized Provider by the International Association for Continuing Education and Training (IACET).
All Penn Foster programs are affiliated with DANTES, which qualifies U.S. military personnel for tuition reimbursement.
Program Requirements & Restrictions
Minimum Education
Open Admission
Restricted States
California, Connecticut, Hawaii, Maine, Massachusetts, Michigan, New Hampshire, Oregon, Vermont