Accreditation is a term applied to universities, colleges or programs to help students, family members, officials and the media know that a given institution is recognized as providing a higher standard of learning. Accredited organizations have proven their ability to supply graduates with quality courses and pedagogy. These help hone the skills needed to enter a profession, begin a career or further education.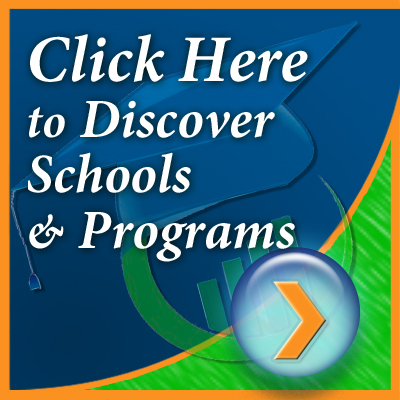 The federal government does not accredit institutions, but it is not absent from the process. The United States Department of Education is an agency that recognizes and regulates non-profit accrediting organizations. These organizations can be regional, national-faith, national-career or programmatic. Regional accreditors are classified for being divided into six different regions in the United States and only accredit on the institution level. They are appropriately titled according to their region, which may be middle states, New England, north central, Northwest, western or southern.
Being divided by regions helps these organizations be more aware and sensitive to the needs and trends of a specific area. This sensitivity is a great asset to regional accreditors, whose original purpose was to assist colleges and universities in evaluating prospective students. The most respected schools are regional organizations with consolidated campus locations. These schools are evaluated and judged by regional accreditors. Used by some of the best schools, regional accreditors are the most widely respected accrediting organizations.
Like regional organizations, nationally based accreditors only provide accreditation on the organization level. However, they operate throughout the entire country. These accreditors are divided up between faith and career oriented organizations. National-faith accreditors specialize in religiously affiliated organizations while National-career accreditors specialize in single purpose institutions, such as business or technology schools. Programmatic accreditors also operate throughout the country, specializing in educational programs, which offer a two-year degree to be certain type of therapist, technician or other occupation.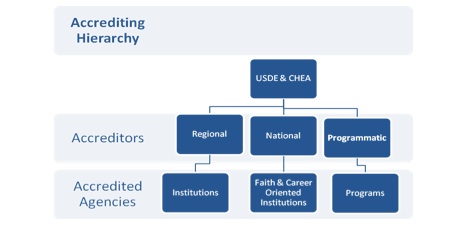 These nonprofit accrediting organizations have either been recognized by the
Council for Higher Education Accreditation
or the United States Department of Education or by both. Both of these organizations recognize accreditation agencies and set standards for them to reach, abide and maintain. The standards of the CHEA are regulated by a 17 member board, while the USDE is regulated by the federal law and the government.
CHEA privately operates as an organization, whose primary concern is academic quality and continual improvement. The USDE is a government operated organization, whose standards primarily exist to locate and know what student financial aid is paying for. With different origins and priorities in mind, both of these agencies have different standards for determining an institution's accreditation status.