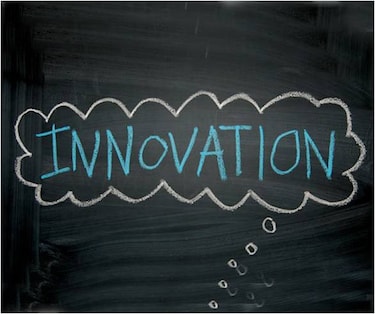 Sure, online universities make a college degree more accessible, but doesn't the online model sacrifice quality? That's the fundamental debate surrounding online schools today. Proponents argue that lower costs and increased flexibility over tradition on-campus learning democratize education, while detractors say that online degrees are a scam, marketing an education that may be accessible, but is not conducive to students' learning.
But despite this debate, accessibility and quality are not antithetical. Many of the top online schools we have looked at are engaged in discovering new ways to increase access to their world-class content without sacrificing on technology. It's why we recommend looking at how online universities innovate as one of your search criteria while you decide if an online education is right for you.
Just because a top online school offers classes online doesn't make it innovative. The innovative programs we've included in this list are all focused on using emerging technology to raise the standard of the online student experience and serve students better. They do this with great customer service, building interaction into each online lecture, around-the-clock tutoring, algorithms to track your progress, and more. By placing pride in their innovation, these top online schools give students from all backgrounds the tools to succeed in achieving a high-quality online education.

---
13 Most Innovative Online Schools
Best Faculty
Penn State World Campus
Accreditation: Middle States Commission on Higher Education
Online Degrees Offered: 6 associate's degrees, 32 bachelor's degrees, 46 master's degrees, 1 doctorate, 71 certificates
Tuition: $542–$584 per credit; if taking more than 12 credits per semester, a flat rate of $6,587 to $7,129 is assessed. Tuition for graduate courses vary by degree. Additional IT fees apply.
In 1892, Penn State was one of the first schools in the US to offer correspondence courses. Now, their World Campus offers Penn State's prestige and experienced professors to students around the world. Most of their courses are asynchronous, offering flexibility while ensuring a high-level of interaction between students and professors: through Skype, Blackboard, discussion forums, and exams taken through university-approved proctors. These highly-regarded professors are one of Penn State's greatest resources in online education. RateMyProfessors.com rated Penn State within its top 15 in the country in their 2016 school ranking.
The online school also offers an alumni network of more than 658,000 alumni. After graduation, your first year of membership in the Penn State Alumni Association, the world's largest, is free! The alumni association offers local social, professional development, and volunteer opportunities, as well as access to their networking program and alumni career coaches.
Best for Life Experience Credit
Ohio University
Accreditation: North Central Association of Colleges and Schools
Online Degrees Offered: 5 associate's degrees, 8 bachelor's degrees, 18 master's degrees
Tuition: $240 – $343 per credit
Many top online universities help students avoid redundant classes by accepting transfer credits, allowing students to test out of certain coursework, or recognizing professional certifications. Ohio University takes this one step further by allowing students to apply their previous life experiences to their degree through a portfolio.
The portfolio is meant as an opportunity to prove that a student learned the same materials through work, volunteering, or other experiences that other students studied through coursework. The portfolios then undergo faculty review. More than 90% of requested credits are granted. Students may earn up to 30 credit hours towards a bachelor's degree through the portfolio program. Students interested in the portfolio platform are required to take a portfolio development class, and can only do so with permission from their academic advisors. The class assists students in putting together successful portfolios.
Best for Faith-Based Learning
Liberty University
Accreditation: Southern Association of Colleges and Schools Commission on Colleges
Online Degrees Offered: 12 associate's degrees, 121 bachelor's degrees, 125 master's degrees, 41 doctoral degrees
Tuition: $250 – $650 per credit
Liberty University, the world's largest evangelical Christian university, has offered a wide selection of distance degrees since 1985. Its flexible and innovative programs place it among the top online schools for students desiring a Christian education. Liberty's emphasis on faith means that classes are taught from a Christian perspective. Their online student life portal offers distance students spiritual resources and means to connect virtually to other members of the school community.
The school also offers an array of academic support tools and advisors. From comprehensive degree completion plans students can review with their advisors, to different virtual tutoring options through the online writing center, Liberty emphasizes providing online students the same support they could receive on campus.
Most Affordable
Fort Hays State University
Accreditation: Higher Learning Commission
Online Degrees Offered: 2 associate's degrees, 32 bachelor's degrees, 15 master's degrees, 2 doctoral degrees, 16 certificates
Tuition: $207.24 – $400 per credit
Fort Hays State University is all about making education accessible to as many people as possible, so affordability is a priority. And Fort Hays doesn't compromise on student care. While many universities charge fees for the use of online tools and resources, Fort Hays doesn't have any fees on top of its easy-to-understand tuition, and it still offers student service like tutoring and a virtual writing center.
The school's flexibility allows students to ensure they are not overpaying for the educational experience that best fits them. Students don't have to be enrolled in a degree program to take a class that interests them online. They even offer a demo course, so students can make sure Fort Hays is right for them before enrolling.
Most Flexible
Northern Arizona University
Accreditation: Higher Learning Commission
Online Degrees Offered: 46 bachelor's degrees, 32 master's degrees, 1 doctorate, 25 certificates
Tuition: from $320 to $1,196 per credit (depending upon degree type, total number of credits, and in or out of state) *Personalized learning program is a subscription service at the rate of $3,000 for each six months.
One of the foremost benefits of an online degree is the flexibility it allows, and for flexibility Northern Arizona University can't be beat. In 2013, the university launched their Personalized Learning program, which offers several competency-based online bachelor's degrees. "Competency-based" means that students can test out of lessons covering material they already know, and spend more time with new information. The program is supported by a $1 million grant from the Bill and Melinda Gates Foundation.
But NAU is more than just their Personalized Learning program. They also offer over 80 bachelor's and master's degrees in more traditional online formats and in blended online and in person formats. In 2016, they earned recognition from the Online Learning Consortium, which awarded the university $100,000 for their innovative and creative programs.
Best Liberal Arts Education
Excelsior College
Accreditation: Middle States Commission on Higher Education
Online Degrees Offered: 10 associate's degrees, 31 bachelor's degrees, 12 master's degrees, 7 certificates
Tuition: $510 per credit ($645 per credit for graduate degrees)
Excelsior College's Liberal Arts and Sciences bachelor's degree is by far its most popular, and with good reason. The online school's interactive Online Writing Lab won a 2016 "21st Century Award for Best Practice in Distance Learning" from the United States Distance Learning Association. The online platform guides students through grammar and rhetorical principles and is designed for ESL students, advanced writers, and everyone in between.
Furthermore, in 2014, PayScale rated Excelsior as the best school for liberal arts majors, ahead of major state universities. They reported that average starting pay for Excelsior's liberal arts graduates was $47,000 which increased to $79,000 mid-career. Excelsior is also known for its generous transfer policy, although they will not accept credits earned more than five years prior to enrollment. They'll even award credit for some work completed at international universities!
Best Student Resources
Southern New Hampshire University
Accreditation: New England Association of Schools and Colleges
Online Degrees Offered: 8 associate's degrees, 52 bachelor's degrees, 32 master's degrees, 17 certificates
Tuition: $320 per credit ($627 per credit for graduate programs)
In 2012, Fast Company, a business magazine, ranked SNHU as the 12th most innovative company, ahead of the likes of Starbucks and LinkedIn. SNHU won praise for developing an innovative customer service system for their students. This includes advanced analytics for tracking student progress and predicting success, academic and career counseling, tutoring, wellness education and resources, and comprehensive online services, from a virtual student union to library.
SNHU's tuition for online programs ranks among the most affordable. In fact, the school hasn't raised its tuition rates from 2012 levels and offers numerous resources to help students understand their financial aid options.
Best Business Programs
University of Florida
Accreditation: Southern Association of Schools and Colleges (business accreditation from the Association to Advance Collegiate Schools of Business)
Online Degrees Offered: 18 bachelor's degrees, 35 master's degrees, 6 doctoral degrees, 2 certificates
Tuition: $129.18 per credit in state, $552.62 per credit out of state (graduate tuition varies; MBA programs cost $48,000 and $58,000 for one- and two-year degrees respectively)
Business degrees are the most popular online undergraduate programs, and online MBA programs are gaining in respectability and popularity. So it's no small feat that the University of Florida's online undergraduate business offerings have won praise from the Economist to GetEducated's own Best Business Bachelor ranking.
The school's undergraduate programs are offered through the well-designed UF Online portal. This virtual campus offers the same or similar resources University of Florida students have access to on campus, including the opportunity to purchase tickets in the student section at Gator sporting games. Graduate programs are offered through their respective schools. The MBA program, from the Hough Graduate School of Business, joins asynchronous classes with several on-campus weekends in Gainsville.
Best for Military & Veterans
Drexel University
Accreditation: Middle States Commission on Higher Education
Online Degrees Offered: 11 bachelor's degrees, 65 master's degrees, 2 doctoral degrees, 74 certificates
Tuition: $741-$1,451 per credit
The flexibility of online degrees make them a great option for service men and women, and many schools offer special services for students in the military and veterans. Drexel University's military-focused offerings include a dedicated Military Enrollment Counselor and a 10-40% discounts on tuition for current and former service members and their families.
The school also works to support online students by helping them develop their network through Drexel's student and alumni communities. One unique way they do this is by offering courses with study abroad opportunities built into their online curriculum.
Best Education Programs
Western Governors University
Accreditation: The Northwest Commission on Colleges and Universities (teaching accreditation from the National Council for Accreditation of Teacher Education)
Online Degrees Offered: 24 bachelor's degrees, 36 master's degrees, 4 post-baccalaureate programs
Tuition: $2,890-$4250 per term (six months)
Western Governors University does not offer a wide range of general degrees, but instead focuses on bachelor's and graduate programs in teaching, business, information technology, and health. The school has been widely recognized for its teaching programs, which in 2012 graduated more STEM teachers than any other university in the country. The National Council on Teacher Quality ranked WGU first on its list of best value colleges of education in 2015.
Many notable figures, like Barak Obama and Bill Gates, have lauded WGU for delivering high-quality education to students in innovative ways. WGU's competency-based approach means that students move through courses at their own pace; progressing according to performance rather than time spent on a course module.
Best Transfer Credit Policy
Bellevue University
Accreditation: The Higher Learning Commission
Online Degrees Offered: 47 bachelor's degrees, 25 master's degrees, 1 doctorate
Tuition: $410-$700 per credit
Through agreements with community colleges, four-year institutions across the country, and international universities, as well as participation in the Alternative Credit Project, Bellevue University accepts transfer credits generously. In fact, 88% of the school's 2014 graduates transferred credits successfully.
One of Bellevue University's most popular program, the Accelerated Cohort Bachelor's Degree, is designed to help students transferring with about 60 semester credit hours finish their degree quickly. A group of students working towards the same degree progress together through classes during a 72-week program, studying with and supporting one another. Not all of Bellevue University's degree programs are based on the cohort model, and while many students enter with transfer credits, it is not necessary.
Best Science Programs
University of Southern California
Accreditation: Western Association of Schools and Colleges
Online Degrees Offered: 68 master's degrees, 3 doctoral degrees, 18 certificates
Tuition: $1,666-$2,214 per unit
USC's comprehensive online programs in the sciences have placed it atop rankings of online engineering and computer science degrees. For engineering degrees, lectures are not prerecorded, but are live and interactive. Online students build relationship with their classmates, professors, and advisors. Many of USC's programs allow students to complete some coursework on campus, if they so desire. Aside from science degrees, USC's online MBA has been frequently recognized as one of the strongest in the nation. The school also offers degrees in subjects ranging from design to social work. USC does not plan to extend its online offerings to include bachelor's degrees.
To enroll in USC's online programs, students must pass the same rigorous admissions standards as on-campus students. The prestige of a USC degree is not discounted if earned online: tuition rates are the same for on-campus and virtual students. Exciting developments across the school indicate that the organization will continue taking an innovative approach to learning in the modern world.
Best Course Infrastructure
Boston University
Accreditation: New England Association of Schools and Colleges
Online Degrees Offered: 1 bachelor's program (degree completion), 30 master's degrees, 2 doctoral degrees, 21 certificates
Tuition: $415-$2860 per credit
Wherever possible, Boston University's technological framework relies upon open standards instead of proprietary applications, which allows the school to evolve along with new technologies to provide online students with the best possible experience. Within this framework, courses are developed specifically for the online learner. Instructional designers assist faculty members in adapting content for distance education, while the media production team develops video content that is more engaging and educational than a simple lecture video.
BU's infrastructure allows for virtual office hours, group video conferencing, live virtual classes, 24/7 tutoring, online labs and more. The school has won awards for its use of technology consistently, as well as recognition for its high-quality content, especially its criminal justice, IT and business programs.
---
Choosing the Best Online School for You
This is by no means a comprehensive list of all innovative online schools, but we hope you can use it as a guide to evaluate how innovative the online universities you're interested in are. There's no such thing as one "best online school" for everybody, but there are certainly programs that will fit your needs better than others. Use this list as a starting point, pay close attention to how online programs match your goals and interests, and soon you'll be on your way to taking advantage of the exciting, innovative programs available online today.
Related Resources
Online College Cost Rankings
How to Get Real College Credit for Life Experience