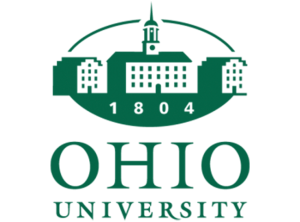 School Details
Regionally accredited Ohio University eCampus provides a range of distance education learning opportunities, extending from undergraduate associate's and bachelor's degrees to master's programs. Asynchronous schedules and latest technology delivery systems provide needed flexibility for adult students.
Associate's degrees provide a starting point. Combine online coursework, print-based classes, and independent learning environments to earn your two year degree.
Build your education by completing a bachelor's program. You can transfer credits in, or apply your associate's degree to a four-year program. Degrees range from business and technology majors to nursing and healthcare.
Take the next step and earn a master's degree. A wide range of master's programs afford working professionals the ability to advance careers without leaving home. Pursue online master's programs through the:
College of Arts & Sciences
College of Business
Patton College of Education
Russ College of Engineering and Technology
Voinovich School of Leadership and Public Affairs
Accreditation & Licensing
Ohio University is accredited by:
Higher Learning Commission (HLC)