tracywoolery
/Flickr
An online psychology master's can prepare you for many types of careers and lead to a rewarding job in a human services field.
However, there are pitfalls to watch out for in choosing an online psychology degree—especially if you wish to use your online master's for a career in counseling or clinical psychology.
Online Master's Psychology Requirements
The chief obstacle to be careful of in choosing an online master's degree in psychology is state licensing.
"Licensing requirements differ from state to state," says Heather Frederick, dean of the Online Graduate School of Psychology at Northcentral University in Arizona.
"Because every state is very specific in what you need in order to practice, if you're going the master's clinical route or counseling route, you have to be a savvy consumer and make sure you are getting what you need so you can work in your state when you graduate."
Frederick advises students to "do their homework" before enrolling. Determine the counseling practice requirements in the state in which you will work—then make sure the online master's in psychology you choose meets those state-specific requirements.
Almost every state requires clinical, counseling or school psychologists to attend a degree program that includes very specific courses. Most state licensing boards also require students, whether they study online or on campus, to complete a counseling internship at a local counseling center or mental health clinic under the watchful eye of a state licensed psychologist.
However, says Frederick, online degree programs with majors in general or applied psychology—such as industrial or organizational psychology or health psychology—do not usually require students to meet state licensing requirements. Graduates usually do not have to get state licenses to practice in career areas such as organizational or health psychology.
If state licensing is not required, students can be more relaxed in selecting an online degree program.
Average Cost for Online Master's Psychology
Master's in Psychology Salary
The American Psychological Association surveyed master's-level members in 2009 and found an average salary of just under $60,000 for psychologists.
Top-paying positions go to experts who work in applied psychology ($80,000) and administration or management (about $75,000). Direct human services—such as counseling, child welfare or community services—pay the least (just over $40,000).
According to PayScale.com, salaries for people with a psychology master's range from $33,430 to $80,647, depending on the job and geographic work location. Some positions for those who hold master's degrees include mental health counselor (the lowest paid), clinical therapist, behavior analyst or executive director of a nonprofit organization.
Online PhD Psychology — Highest Salaries
Higher salaries await those with online doctorates, also known as PhD degrees. "You could be marketable with a master's [but] if you want the big bucks," you should earn your PhD, says Frederick.
Those with online psychology doctorates can earn a salary almost double what an online master's degree holder can earn, according to a study by the National Science Foundation of recent doctorate graduates.
Jobs That Require a Degree in Psychology
General psychology programs can be customized through electives to allow a student to focus on a particular job niche, such as gerontology (working with the elderly) or school counseling.
Popular online degrees in psychology at the graduate level that are more targeted include industrial or organizational psychology and health psychology.
Professionals with industrial or organizational psychology graduate degrees typically work with companies to develop strategies and procedures to improve employee productivity or to resolve other workplace issues.
Health psychology (or behavioral health) degrees can lead to careers in wellness education and research in schools, businesses, clinics and hospitals, or nonprofit organizations.
Most people with master's degrees in psychology (51 percent) find work in educational institutions, according to a 2005 U.S. National Science Foundation study. Another 34 percent work in business and private industry, while 14 percent work for the government.
Be forewarned that education psychologists or psychologists who work in schools (K-12) must meet strict licensing requirements that are determined by State Education Boards.
Never enroll in an online master's in school counseling psychology without first determining if the program has been pre-approved by your State Department of Education.
Master's in Psychology Jobs: Success Story
Peggy Siler is a 51-year-old high school health teacher in the state of Washington who earned her online master's degree in health psychology from Northcentral University two years ago.
Getting her master's gave her a salary bump of 15 to 20 percent. She began using behavioral principles with her students that have been adopted district-wide. The programs she has designed have helped teens stop smoking and lose weight, as well as implement other positive changes in their lives.
Another benefit: Siler has started a private life-coaching business, targeting teens.
Siler credits her online master's in health psychology for her decision to start this second career: "I would never have even attempted this had I not gotten my master's degree."
---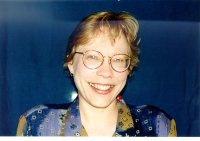 Vicky Phillips was cited in 2009 by US News & World Report as "for 20 years the leading consumer advocate for online college students." In 1989 she designed America's first online counseling center for distance learners on AOL. In 1998 she authored the first print guide to online graduate degrees, Best Distance Learning Graduate Schools put out by the Princeton Review. In 2001 she authored Never Too Late to Learn the Adult Student's Guide to College.