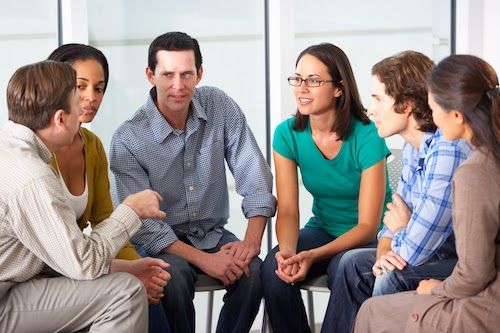 Help organizations improve productivity by applying what you learn in an online industrial organizational psychology degree program. Industrial psychologists research, assess, and analyze individuals and groups as they work inside organizations and companies. They develop strategies to enhance human workplace performance. Organizational psychologists also screen, test, and match employment candidates to specific jobs and tasks.
The role of an industrial psychologist requires a combination of research skills and consulting acumen. Those who excel in this field have strong analytical and strategic planning skills, as well as a solid aptitude in communication and interpersonal relations.
Many do not know what industrial organizational psychologists do because, as new profession, it is often overlooked in its importance. However, these psychologists are instrumental in increasing the productivity and work life of the business' employees, especially in larger corporations. As an industrial organizational psychologist you help build better organizations and join one of the highest paying and fastest growing fields in psychology, according to the Society for Industrial and Organizational Psychology (SIOP).
Due to the relatively new nature of this profession, industrial Organizational Psychologists positions have many different titles even though they all perform similar tasks. Other job titles you may see within this field include (among many others):
Director of Organizational Development
Organization Effectiveness Director
Director of Management Development
Manager of Human Resources
Human Resources Researcher
Employee Relations Manager
Vice President of Training and Development
Director of Leadership Development
Applied Behavioral Researcher
As you can see most of industrial organizational psychology deals with hiring the right people, creating a productive workplace, training and retaining employees, and helping lower level workers move into management. The United States Labor Department reports that professionals in this field make a median annual salary of $77,350. The department also projects that employment for industrial organizational psychology will grow 14% in the next ten years—much faster than average.
WHO IS THE IDEAL CANDIDATE?
Having an analytical mind and an aptitude for problem solving is integral in this field. Much of the work of an industrial organizational psychologist involves looking at data and scientifically approaching the problems found within organizations. Professionals in this field are also very passionate about how what they do helps to make people's lives better. They do not do this in the way that people normally consider the field of psychology—as a world of counselors and therapists. Instead, they use tools like assessment testing, employee satisfaction surveys, and examining labor related statistical data to improve employment conditions.
An online bachelor's in either psychology or human resources is a good start to launching a career in industrial psychology. But you'll need an online masters or postgraduate certificate to truly advance. Expect any online industrial organizational psychology degree to include core courses in:
Organizational psychology
Organizational diagnosis and intervention
Testing and measurement
Training and development
Personnel selection
Research & statistics
Work motivation
The psychology of work
Career assessment
Consulting ethics
A PhD in organizational industrial psychology is a common doctoral degree if you seek a professional consulting career. Online PhD doctorate programs are geared toward research-oriented professionals. Unlike clinical or counseling psychology, you generally won't need a license to enter this field. If you do want to pursue licensure, requirements vary wildly since it is highly specialized and a new psychology field. In addition, many Industrial Organizational Psychologists practice in more than one state so licensure can be more complicated. Contact SIOP (the career field's professional association) for more information on licensure requirements in the state(s) you wish to practice.
According to the Bureau of Labor Statistics, the median annual salary for industrial psychologists was $68,640 as of 2010, but Payscale reports organizational psychologists can earn up to $105,725 a year. Like most psychology careers, top earners will hold doctorate degrees – online masters at the very least. Where you head with your career – you could do anything from career testing to product research – will help determine your salary range.
GetEducated's rankings reaveal that an online industrial organization psychology master's degree costs around $27,000, on average. Keep this figure in mind as you look at the tuition for different online programs. Remember to also consider the cost per credit hour and how many credit hours are required to graduate.
Found
2
Accredited Online Psychology & Human Services Bachelor Completion Degree Programs
The online BS in Organizational Psychology degree program from Concordia University Irvine will provide you with marketable skills in building effective teams, developing leaders, motivating and…