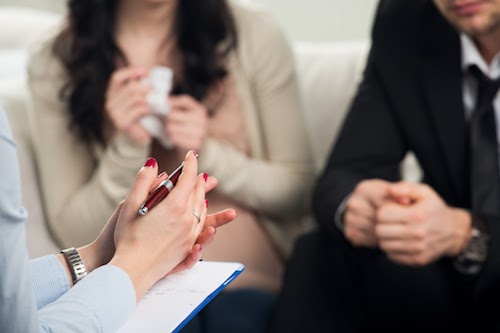 Psychology is one of the most expansive, broadly-reaching, and versatile education paths a person can take. While there are numerous jobs that apply directly to the field of psychology, a bachelor's degree in psychology applies to many industries, including sales, teaching, human resources, and marketing.
While a bachelor's degree in psychology prepares a person for many different areas, the path to becoming an actual psychologist is a little more complex. In fact, many states reserve the term "psychologist" for individuals who have earned doctorate (Ph.D.) degrees and who have passed state-specific licensing exams post-degree.
Of course, after graduating with a psychology degree, you'll be faced with unique challenges and daily hurdles that are both frustrating yet rewarding. You'll help to improve people's lives and know that every day you've done something to make the world a better place, either for a single person or a group of people.
Read on to find out how to become a psychologist and which online psychology degree options will prepare you for your new career.
Find Your Perfect Online Psychology Degree!
---
Steps to Become a Psychologist
Here are the five steps to becoming a psychologist:
Choose what type of psychologist you'd like to become;
Complete a two year internship;
Pass the national exam;
Complete your certification if required by your state.
---
What Type of Psychologist Do You Want to Be?
Let's take a quick moment to talk about what a psychologist is and what a psychologist is not. Three terms in particular are often confused with psychology. While these terms are related, they are not the same thing as a psychologist. They have their own responsibilities, educational paths, and career trajectories.
Psychiatrist vs Psychologist
One area that is often confused with psychology is psychiatry. While the two have many similarities (and similar names), there is a distinct and important difference between the two: psychiatrist are medical doctors, psychologists are not.
Psychiatrists attend medical school, taking many of the same introductory course that your physician or nurse might take. They are trained in the diagnosis, prevention, and medical treatment of mental disorders. They attend a medical internship and complete a medical residency. They can write prescriptions (a psychologist can only recommend prescriptions) and generally have a deeper training in biology, neuroscience, and chemical imbalances that may impact how a person thinks and feels. Whereas a psychologist may look for behavioral patterns or thought process that effect someone's actions, a psychiatrist will look for physical issues such as a vitamin deficiency or thyroid problem.
Psychologist vs Counselor
There is a big difference between counselor and psychologist. Like psychologists, trained counselors are focused on mental health, generally need to be certified, and provide services that are often reimbursable under insurance plans. However, counselors most often work with groups of people, including families and couples. While this distinction is not exclusive, if you become a counselor, you'll likely work with more than one person at a time.
Counselors are also more likely to work with people after a major life-changing, usually traumatizing event. This can include the death of a loved one or a violent experience.
While most psychologists have a doctorate, the typical requirement for a counselor is a master's degree. Many psychologist are trained in counseling, including group and individual counseling.
Psychologist vs Therapist
"Therapist" is a term that is often confused with psychologist, and while the two terms are similar, they are not synonymous. Therapist is a broad umbrella term for anyone who is trained to provide therapy services such as rehabilitation and treatments. Therapists can include psychoanalysts, marriage counselors, social workers, and other specialties, but they do not always have the doctorate training that is required from psychologists.
Therapists strive to provide guidance and support, which is the essential goal of psychologists. However, therapists are more involved in the direct execution of treatment and are, by definition, involved in the enhancements of people's lives, whereas a psychologist may not actually work directly with people, as they may be more involved with research and experiments.
---
Psychology Careers
Psychologists study the human mind and human behavior. Research psychologists investigate the physical, cognitive, emotional or social aspects of human behavior. Psychologists in health service fields provide mental health care in hospitals, clinics, schools or private settings. Psychologists employed in applied settings, such as business, industry, government or nonprofit organizations, provide training, conduct research, design organizational systems and act as advocates for psychology.
They can work with everyone from young children to elite athletes to the repeat criminal. Professionals in business or people dealing with difficult family situations may all seek the help of a psychologist, making it one of the most engaging, albeit challenging, careers in the country.
Psychologists apply their knowledge to a wide range of endeavors, including health and human services, management, education, law and sports. They usually specialize in one of a number of different areas: clinical psychology, counseling, school psychology, developmental psychology, research psychology or industrial-organizational psychology.
When you start to take a look at the list of potential job titles for psychologists, it's easy to see why there can be a large misunderstanding of what they do. After all, a biopsychologist, who performs research on the brain, has a much different career than a clinical psychologist, who assess and diagnoses patients who are dealing with stress or mental illness.
Here is a brief list of psychologist types:
Health psychologist
Community psychologist
Social psychologist
Aviation psychologist
Sports psychologist
Development psychologist
Criminal psychologist
Get the idea? There are lots of potential psychology jobs, and each one gives a psychology major the chance to improve the lives of others.
Is One Specialization Better Than Another?
Because there are so many different branches and sub-branches of psychology, the obvious question becomes: "which one is better?". The answer really comes down to personal choice. As we'll demonstrate later, psychologists stand to earn a sizable income, so while some earn more than others, it's hard to pinpoint one that earns the most. This is especially difficult because the Bureau of Labor Statistics, the authority on earnings and wages, groups all psychologists together.
Therefore, it really comes down to personal preference. If you enjoy sports and athletic training, then a path towards sports psychology may be perfect. If you have always enjoyed business organization, then a career as an industrial psychology could be the right choice.
---
Psychologist Education
While many institutions offer bachelor's degrees in psychology, in order to actually call yourself a "psychologist," you'll need at least a master's degree, and in most cases you'll need a doctorate.
#TRENDING : 2016 Most Affordable Online Master's Psychology
Opportunities will be limited for those who hold bachelor's degrees or less in psychology. Many future psychologists work as supervised counselors in group homes, corrections, prisons, rehab or health centers as they continue their studies to complete a master's and then a doctorate.
For the most part, the further you progress in your studies, the better your employment opportunities are. There is one exception—in the federal government, candidates having at least 24 semester hours in psychology and one course in statistics may qualify for entry-level positions.
However, the first step in becoming a psychologist starts with earning your undergraduate degree, and that mean choosing a quality bachelor's psychology degree program. During your undergraduate studies, you'll take courses such as general psychology, history of psychology, and statistics. As you progress through the program, you'll likely take more focused courses, such as educational psychology, criminal psychology, or neurobiology.
Throughout your psychology education, it's a wise choice become involved in the psychology department as much as possible, especially if you want to continue to graduate studies. Volunteer to help with research and become involved in any internships that will improve your knowledge in psychology.
#TRENDING : 2016 Most Affordable Online Bachelor's Psychology
When you graduate from a bachelor's program with a psychology degree, you'll now have the option of entering the jobs market or continuing your education. While it's easy to assume that all psychology majors immediately enter a master's program, this is not at all the case. In fact, there are many excellent jobs available to people with a bachelor's degree in psychology. They learn communication and interpersonal skills while gaining valuable knowledge on the human thought process. This in turn makes the excellent candidates for sales, management, human resources, child care, recruitment, advertising, and any other positions that do not require a graduate degree.
However, if psychologist is your aim, you're most likely to find a job if you have a doctoral degree from a leading university in a high-demand applied specialty, such as counseling or health. Expect to spend five to six years completing a psychology doctorate program.
For the widest acceptance and career possibilities choose a psychology school should be accredited by the APA (American Psychological Association). A full list of APA accredited psychology doctorate programs can be found on their website.
As of 2016, there are no 100% online APA accredited psychology doctorate programs. However, hybrid PsyD and PhD psychology programs do exist, meaning they are delivered mostly online with a few in-person requirements.
Specialists who hold doctoral degrees in school psychology will realize some of the best career opportunities and salaries. To be considered for a doctorate program, you'll need an excellent grade point average, so don't neglect your studies while in the bachelor's program.
A master's degree in psychology is often needed to qualify you to work in industrial-organizational psychology or as a professional licensed counselor.
After you complete a master's or doctorate program, you'll then do a psychology internship, which gives you on-the-job training and usually takes about two years to complete.
#TRENDING : Best Master's in Psychology for High Paying Jobs
GetEducated Tip: Career Changer? Because of the high educational barriers to this field, career changers generally must pursue the same educational path as entry-level workers. If you already hold a bachelor's in any area your best course of study will be to work as a counselor while you continue with graduate school.
Minors that Pair Well with a Psychology Degree
Let's rewind briefly to our discussion on bachelor's psychology degrees. In almost all schools, you'll need to select a minor to accompany your psychology major, but you'll have plenty of options. You'll likely want to choose an accompanying minor that correlates with your future goals or interests. Numerous minors will be beneficial, including biology, sociology, marketing, mathematics, and education. Because psychology is so broad and expansive, nearly any minor will enhance your education and post-graduation success.
Although nearly any minor will help, you should not be careless when choosing a minor. Make sure you are choosing a minor that you find engaging and will make you more attractive to employers in your field. For example, if you hope to apply your psychology degree to the sports world, then sports studies would be a good choice. If you want to be in the business realm, advertising or general business would be wise.
Of course, other fields that study the human mind, especially sociology or biology, go well with psychology. These are especially useful if you expect to go on to graduate school.
---
Certifications & Licensing
Now, let's leap to the future. You've gone through an online bachelor's degree in psychology (with an outstanding minor!) and worked your way through the challenges of a master's and a doctorate. Can you now become a psychologist? Unfortunately, not yet.
Psychologists in independent unsupervised practice providing direct patient care must meet licensing requirements in all states. Licensing laws vary by state and by type of position.
Clinical and counseling psychologists usually must hold a doctorate degree (Ph.D.) in psychology. They also must complete an approved clinical internship which includes one to two years of supervised professional experience.
All states require psychologists to pass a national examination. This exam, called the Examination for Professional Practice in Psychology, is a comprehensive exam that allows you to demonstrate your proficiency in numerous topics. Some may also include a case study that you must present to a board of experienced psychologists.
Psychologists must also be able to pass criminal background checks.
There are also voluntary and required certifications that you may need to practice in a certain area or category of psychology. The American Board of Professional Psychology, for example, offers certification in areas such as family psychology, psychoanalysis, and counseling.
---
Psychology Training to Keep Skills Refreshed
As will most careers, the need to stay at the cutting edge of your field is essential in psychology. While your formal education may be complete after you earn a doctorate, the most successful psychologists will constantly look for continuing education opportunities through the American Board of Professional Psychology, the American Board of Professional Neuropsychology, and other institutions. Education never ends, as the best psychologists are constantly taking refresher courses, reading trade magazines, attending lectures, and, of course, renewing certifications.
---
Your Career as a Psychologist
Throughout your psychology career, you'll be faced with many unique challenges. These challenges can range from creating reliable scientific studies to dealing with difficult and frustrating people. Fortunately, you also have the immense job satisfaction of helping these people, making your job more rewarding and more fulfilling.
You'll enjoy a strong earning potential and steady job growth, making the career both satisfying and financially lucrative.
Pros and Cons
There are many benefits and drawbacks to a career as a psychologist.
As a psychologist, you'll get a deep satisfaction from helping people improve their lives and become better, stronger, more stable people. Every time you leave the office, you can hang your head high knowing did your best to make someone's life better. You'll also have an excellent understanding of the human mind and how it affects our actions and thoughts. Understanding how people think can be useful in nearly all aspects of life, and few people have a better understanding of the human mind than a trained psychologist. Of course, there is also the substantial income. As you'll see in the next section, psychology majors, especially those who move on to a graduate degree, stand to earn a significant income.
Like any field, psychology careers have their down sides. When you work as a psychologist, you will most often be dealing with people who are under emotional distress; you, as the highly trained professional, need to be the guiding light that helps them through some of the darkest times. This stress and pressure can be difficult on even the best psychologist.
While this has more to do with becoming a psychologist than actually working as one, the long educational path keeps many aspiring professionals from every working in the psychology field. As we have discussed above, to come a licensed psychologist, you'll have to go through a bachelor's and master's degree, get accepted into a doctorate program, pass the doctorate program, go through an internship, and pass certification and licensing exams. All of this can take time and money, causing many people to drop out, if they even start the programs at all.
Psychologist Salary
If you make it through a psychology education, congratulations! Not only do you have the satisfaction of making it through one of the most challenging educational fields in the country, you will likely be well rewarded financially for your efforts. Of course, you should never enter a profession strictly for the paycheck, but a strong, stable income never hurts.
According to the Bureau of Labor Statistics, the average salary of a psychologist is $72,580 a year. This is a rough average of nearly $35.00 an hour. Although psychologists working in the individual and family sector earned a lower income of $59,910 (still well above the national average of $36,200), psychologists working for the government earned over $90,000, and those working for hospitals earned over $80,000.
Job Outlook
Not only is the pay for psychologist above average, the demand for this profession is expected to grow as well. The BLS says that employment for psychologists will grow 19% between 2014 and 2024. This is above the average for social scientists and related workers, which is expected to grow 12%, and well above the national job growth average, which will be roughly 7%.
Employment will grow because of increased demand for psychological services in schools, hospitals, social service agencies, mental health centers, consulting firms and private companies. Job prospects should be best for people who have a doctoral degree from a leading university in an applied specialty, such as counseling or health, and those with a specialist or doctoral degree in school psychology.
While there are many reasons for the expected growth, the BLS highlights the growing awareness between mental health and learning. This connection will result in more school psychologist becoming employed over the next decade. School psychologists contribute to a wide range of efforts, including assessment and counseling of young students.
Organizational and industrial psychologists are also expects to be in demand as business seek their expertise to help them recruit, train, and maintain a strong working staff.
Psychologists are also expected to assist with the aging population, as well as veterans who are dealing with PTSD and other mental issues.
---
Becoming a Psychologist Begins Today!
If you think a life working in the field of psychology would be right for you, we are here to help. Have questions? Post them to the GetEducated forum. You'll get support, detailed information, and guidance from a team that understand the online education process, so let's get started now!
Find Your Perfect Online Psychology Degree!