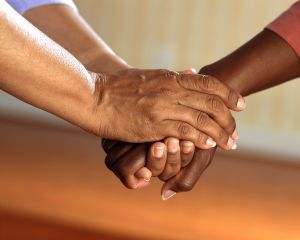 Most people only daydream about having jobs that helps people every day. But some make it happen. Don't assume that in order to make a decent living, you have to work in a job that is not focused on community service or generally improving the lives of people.
This assumption is false. There are numerous careers that help people, and many of them are meaningful jobs that also bring an outstanding salary.
Careers in healthcare, social work, psychology, and community organization improve people's lives in a lasting, impactful way, and they also bring salaries well above $50,000 a year.
So what are some of the top jobs that serve? Let's look at 12 unique jobs that help people and see how you can have a philanthropist career while still earning a strong income…
Top 12 Careers that Help People
Find a Career that Helps People Today
There are many paths to the education you need to consider one of these jobs that help people. Browse our site for more information on the best online degrees from world-class institutions.
Found
0
Accredited Online Degree Programs
"Oops! No results here. Try a broader search!"
Related Resources
How to Become a Substance Abuse Counselor