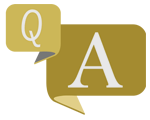 Question:
I earned a bachelor's in psychology a decade ago, but I've been a stay-at-home mom since then. Now I'm ready become a licensed social worker. Can I earn a master's in social work (MSW) online? I've searched, but I mostly end up with lists of online psychology degrees. I don't think these will meet my career goals. Can you recommend a few online MSW programs for me? Help!
—Olive in New York
Answer:
There are few career paths as rewarding as becoming a social worker. Working with the most vulnerable and disadvantaged members of society can be tough, but knowing you helped someone out in their hour of need is tough to beat.
To become licensed as a social worker (LSW), you must earn a specific type of online social work degree—the MSW—since the practice of social work is highly regulated. To practice as a social worker, you'll need to meet the education and practice requirements established by your state. There are plenty of online MSW and licensed clinical social worker (LCSW) programs, but you need to make sure your choice is approved by your state.
View Online Social Work Degrees
---
How to Choose an Online MSW Program
The MSW, a graduate degree, is the classic social work degree. Several accredited schools offer online MSW programs with a licensed social worker (LSW) option but not all MSW programs will qualify you to become licensed as a social worker. Additionally, general psychology degrees or human services degrees won't meet most state requirements to become a LSW.
Unfortunately, the MSW is not an easy major to complete through online learning. Most online social work schools only accept students in restricted geographic areas, and many offer limited specialties.
The good news? Most online MSW programs don't require your bachelor's to be in a related field.The master's of social work you choose should also be accredited by the Council on Social Work Education (CSWE). Other types of college accreditation, while valid, will not meet most state licensing requirements.
Many online MSW programs require a couple of on-campus visits for orientation or intensive labs. If you can make time for and afford the visits these are great options. See our favorites below (all are accredited by the CSWE).
If traveling to campus is not possible, the University of Southern California offers a 100% online master of social work but the cost is much steeper.
Capella University also offers a 100% online MSW and they are in the process of pursuing accreditation from the Council on Social Work Education.
---
How to Become a Licensed Social Worker
Step 1: Research your state's specific social work education requirements. The only trustworthy way to do this is to check the state-by-state licensing requirements.
Step 2: Choose an online MSW program that meets your state's accreditation and course requirements.
Step 3: Meet your state social work experience requirements.
Step 4: Pass your state licensing exam. All states and the District of Columbia have licensing, certification or registration requirements that govern social work practice and the use of this professional title.
Becoming an LSW will usually take five to six years—three years for an MSW (unless you can attend full-time) and two to three years for work experience requirements. If you have advanced standing or a bachelor's in social work, you may be able to complete your MSW degree in two years.
---
Licensed Master Social Worker vs. Licensed Clinical Social Worker
The most common social work licenses are: licensed clinical social worker (LCSW) and licensed master social worker (LMSW). Some states also offer a licensed independent social worker (LISW) which is similar to the LCSW.
If you want to provide psychotherapy, assessment-based treatment plans, or open your own practice, you will need the licensed clinical social worker credential. Most states require the master's in social work AND 3,000 hours (2-3 years) of supervised social work experience to become a licensed clinical social worker (LCSW). If your aim is the LCSW, check that your chosen MSW degree includes specific courses your state may require.
Conversely, licensed master social workers can usually obtain licensure without supervised work experience. The LMSW is usually sufficient for most aspiring social workers and certifies that you can practice without supervision and can fulfill a large range of social work activities.
For example, to become a LMSW in New York you must:
Be of good moral character;
Be at least 21 years of age;
Have a master's degree in social work (MSW), or its equivalent, (e.g., a higher degree from a social work program that is registered by the Department as licensure-qualifying, accredited by the Council on Social Work Education (CSWE);
Pass the ASWB examination;
Complete coursework or training in the identification and reporting of child abuse offered by a New York State approved provider.
If you believe you may move before completing your online MSW or want to qualify as a social worker in a different state, majors other than social work might help you enter or advance in the human services field as licensure may not be reciprocal.
---
Do I Need a Master's in Social Work to be Licensed?
To become a licensed clinical, master, or independent social worker (LCSW, LMSW, LISW) most states require you earn a formal master's in social work (MSW). Social workers wanting to work in the public school system, healthcare, or hospital settings will need a master's.
Some states offer a the LSW designation or other certification for those with a bachelor's in social work (BSW).
For example, Oregon offers a registered baccalaureate social worker (RBSW) option for applicants with a BSW. Maine and Ohio offer LSW pathways for BSWs.
The following online BSW programs are accredited by the Council on Social Work and open to students in all states. Only Lipscomb University's bachelor's in social work can be completed 100% online. The other programs will require 1-2 campus visits.
GetEducated's Picks
Lipscomb University Bachelor of Social Work
California State University – Chico Bachelor of Arts in Social Work
University of Alaska – Fairbanks Bachelor of Arts in Social Work
Sociology, Political Science, Psychology or Spanish minors will nicely complement the bachelor's in social work. Having a second language will also put you ahead of your competitors in the job market and in some states it's a mandatory requirement.
If you already hold a bachelor's in any field it's better to invest in a master's in social work rather than earning a second bachelor's.
---
Social Work Career Changers
Because of licensing, this is not an easy field to enter without a master's and years of post-degree supervised work experience.
An online bachelor's in social work is the minimum requirement for entry into this occupation but the best paying positions will require a master's degree. However, majors in human services, counseling psychology, sociology and related fields may qualify you for some entry-level jobs, especially in rural and non-profit community agencies.
If you want to avoid the prolonged route to the MSW degree and licensure, explore online master's in human services or social services instead of social work.
Closely related online psychology degree majors include counseling, gerontology, psychology, sociology and social sciences. Many people launch careers in social or human services, especially in counseling psychology, using a degree major other than social work.
Degree Tip: Try our list of online state colleges for leads on local, public universities that may offer hybrid social work degrees.
Professionals who have worked in another aspect of direct patient care, such as nurses' aides, psychiatric aides and/or drug counseling may find social work very satisfying as a new career.
Since an advanced degree has become the standard for public health management positions, nurses often use their healthcare experience combined with additional education to move into the arena of medical social work.
---
Social Work Career Information
What Do Social Workers Do?
Social workers work to improve lives and keep children, babies, the old, the disabled, substance abusers, or the mentally ill safe.
As one social worker puts it: "The stories you will hear and sights you will see as a social worker will take your breath away. The highs and the lows are incomparable."
Social work is by nature, a sociable job. You will work one-to-one with many different people from many different backgrounds. Though primarily office or setting located, you will travel to meet clients in their homes, or in your chosen setting. You will have a caseload of clients that you will manage from your office base, and will work with a team of other professionals.
Specific job duties will depend on which area you choose to specialize in and your licensing. Job duties can include providing emotional and mental health counseling, administering social programs, keeping detailed records of patient notes, and consulting with other medical professionals.
Medical and public health specific social workers provide support to families and vulnerable populations. They may counsel the chronically or terminally ill, including those suffering from Alzheimer's, cancer or AIDS.
School social workers, on the other hand, work with children and young people in the education system who are struggling at home or in school, assessing issues such as learning differences or welfare needs.
Other potential workplaces include mental health clinics, prisons, in the military, private practices, senior and children's centers, and many more.
Every day will bring new challenges and will differ from the day before. The challenge this presents is often one of the main things that attracts new social workers. One social worker states: "If I had to sum it up, I would say basically social workers are master listeners who try to make the lives of people going through tough times just a little bit easier."
Social work is a demanding career, it can be emotionally charged and requires patience and understanding. Social workers usually work full time, but they sometimes work additional hours during holidays and weekends so that they can best meet their clients' needs.
Occupational Hazards
Because you'll be working with all sectors of the American population, you could face dangerous situations with angry or mentally unwell clients. According to the National Association of Social Workers, areas with increased risk are:
child welfare
adult protective services
mental health
criminal justice
domestic violence shelters.
Another hazard in the social work profession is commonly known as compassion fatigue. Tracy C. Wharton writing in The New Social Worker magazine describes a combination of burnout from the job environment, and secondary trauma from dealing with harrowing cases of, for example, child neglect, as the cause of compassion fatigue. Wharton also quickly adds, however, that the satisfaction gained from the extraordinary nature of the work that social workers do and the capacity they have to change difficult lives for the better make the risks associated with compassion fatigue worth it.
Careers in Social Work
According to the Bureau of Labor Statistics, social work is a solid career to pursue with 19 percent growth expected through 2022—much faster than average. This makes the profession a pretty safe bet if you're looking for a stable career with good prospects. Social workers, especially those who earn the LMSW, LCSW, or LISW can expect rising demand for their services.
According to the University of Southern California, the five most popular social work jobs are:
Medical/Public health
Substance Abuse
Mental Health
Child Welfare
School Social Work
Healthcare and medical social workers remain some of the highest in demand while the need for school based social workers may reduce depending on budget constraints to federal and state funding.
Social worker employment in home healthcare services and gerontology (aging) is growing as America's aging population moves into assisted-living communities, nursing homes and hospices.
Government social work jobs are on the rise as well. The website, socialworkers.org, reports that the U.S. Department of Veterans Affairs currently employs more than 10,000 professional social workers—and this number is expected to grow.
There are also many opportunities to work internationally as a social worker. Due to the demanding nature of the job, many English-speaking countries regularly seek to recruit social workers from other countries. Currently, there is high demand for qualified social workers in both the United Kingdom and Australia.
Finally, if you have a social work degree and MSW, many other career paths are open to you . Outside social work itself, you would be uniquely suited to working as a counselor, therapist, psychologist, youth or community coordinator. Similar skills and qualities would suit the roles of probation officers.
Social Worker Salary
According to the Bureau of Labor Statistics, the median annual social work salary is $44,200.
Clinical social workers (LCSW) are the top earners within this profession and can expect between $40,740 – $70,660 per year.
School social workers earn slightly less, in the region of $32,080 to $62,2001, according to the Human Services Guide.
View Online Social Work Degrees
Related Resources
APA Accreditation & Online Psychology Programs
FAQ: Becoming a Substance Abuse Counselor Online