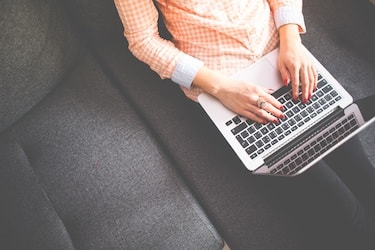 It wasn't too long ago that a college degree was a way to get ahead. In the current job market, it's essentially a way to keep up. More and more people have college degrees, and companies often prefer hiring individuals who have completed four or more years of higher education. And it's common knowledge that those with a degree earn more than those without. According to the latest numbers from the Bureau of Labor Statistics (BLS), someone with only a high school diploma will average roughly $718 a week, while an individual with "some college" will earn and average of $799. A bachelor's degree alone will bring the average income to $1,189, while an "advanced degree," such as a master's or doctorate, will increase the average income to $1,451 on a weekly basis. Assuming a 52-week work year, this brings the average earnings to:
High school diploma: $37,336
Some college: $41,548
Bachelor's only: $61,828
Advanced degree: $75,452
But as we all know, no two degrees are alike. Some have the potential for better pay, some have more available opportunities, and some offer fulfilling or unique opportunities.Choosing the right degree is a deeply-personal decision, but there are some things everyone should consider before stepping into the classroom.Some degrees, quite frankly, are better than others. Let's take a look at 20 of the best college majors for 2018. Maybe one is on your list right now…
How this List was Compiled
To create this list, we tried to stick to two simple factors: potential earnings (aka the highest paying majors) and expected job growth. The majority of our information comes from the Bureau of Labor Statistics (BLS), a division of the United States Department of Labor. We looked at the expected job growth of careers that graduates with these majors can reasonably expect to hold, and compared these to national averages. The BLS says that the national average income across all occupations is $37,040. Their average job growth is 7%, which is the estimated growth between 2014 and 2024.
---
Best Business & Finance Majors
If you are organized, people-friendly, driven, keep up with Wall Street, and don't mind wearing a suit, then a degree in business or finance may be a good bet. Here are the top paying majors in business and finance for 2016.
Management Information Systems
Average annual salary: $135,800
Expected growth: 15%
A management information systems degree prepares students to combine business theories with computer technology, with the goal of creating real-world solutions to industry problems. This can lead to a wide variety of careers, including information systems manager, database administrator, and computer systems analyst.
According to the BLS, computer and information systems managers have both great pay and expected demand in the future. The field is expected to grow by 15%, over double the regular job market, while the lowest 10% of these professionals will earn $78,470. The average salary is over $127,000, and the top earners can expect a salary over $180,000.
Business Management
Average annual salary: $97,230
Expected growth: 6%
While a business degree can span a broad spectrum of topics, many companies across the country are looking for these types of professionals. Business management is one of the most common types of business degrees, as this education prepares students to analyze a business's strengths, provide reasonable solutions, and find better ways to make a profit.
Because a business degree is so all-encompassing, their opportunities for real-world application are seemingly limitless. People in management occupations generally earn about $100,790, but the expected job growth across the board is expected to be only 6%, according to the BLS. The pay and job potential will depend greatly on what industry you enter.
Marketing
Average annual salary: $131,180
Expected growth: 9%
A degree in marketing sets you up for many different careers, but you'll be especially ready for sales and promotions. While a good product or service is key, great marketing can help bring the success of a company and make a major impact on the organization's income. Marketing majors focus on more than just commercials, as they may be involved in pricing and sales operations.
Although they will generally start in entry-level positions, many marketing majors will work their way up to advertising and promotions manager. This career has an average salary of $131,180, although the expected growth is only 9%.
Economics
Average annual salary: $101,050
Expected growth: 6%
Anyone interested in the way things are made and sold, and how different industries interact with each other, will enjoy studying for a degree in economics. There are many career routes for this major, including economist, investment manager, and financial associate.
Economists are some of the best-paid professionals in the market. Even the lowest 10% earns around $55,150, while the average economist makes over $101,050 a year. Despite the large pay, the rate of growth is expected to be only 6%, one point below the average for all careers. However, the market for people advancing into a master's degree will have strong opportunities in economics.
Finance
Average annual salary: $81,760
Expected growth: 12%
A degree in finance incorporates accounting, economics, statistics, and more. Common positions for people with a finance degree are a financial analyst or personal financial advisor, and such jobs generally require a bachelor's degree and offer an annual salary of over $81,760. Even the bottom 10% earns around $50,350.
There are some licensing requirements, usually through the Financial Industry Regulatory Authority. Many companies expect to pay for the licensing after making a hire, so you likely won't need these marks before landing a job. The outlook for financial analysts is expected to grow 12% over the next ten years.
Accounting
Average annual salary: $68,150
Expected growth: 11%
Combining math and smart business practices, accounting is the art of making sense out of numbers and helping people, businesses, and organizations with their finances. They not only need a strong mind for numbers, they need to communicate the complex figures into relatable terms.
Many businesses have accountants on staff, but independent accounting firms are also a popular route. To become a Certified Public Accountant, you will not only need an education, you will need a certificate from your state's Board of Accountancy. Accountants and auditors earn roughly $68,150 a year, while the lowest 10% earns roughly $42,000. The job outlook is secure, as the expected growth will be around 11%.
Human Resources
Average annual salary: $59,180
Expected growth: 5-9% depending on specialization
As hiring laws and benefit requirements become more complex, businesses are turning to experts in human resources to help them through. A degree in human resources will cover labor relations, employment law, training and development, and more. You may also take basic business classes like accounting, IT, or statistics.
College graduates with a degree in human resources often start as an HR specialist, and with experience, they will move to an HR manager. HR specialists earn an average of $59,180 per year, but the job outlook is only expected to grow by 5%. Human resource managers, however, are expected to have a job growth of 9%.
Communication Studies
Average annual salary: $57,210
Expected growth: 4%
A communication degree builds your abilities to effectively communicate with the people around you. This is a very broad degree that deals largely with theories of communication, including interpersonal and group. Graduates with these types of degrees are hired in a wide variety of businesses, from media and journalism to human resource departments.
Although there is a seemingly-endless amount of possibilities for this career, there won't be a large growth in the demand for these degrees. The BLS says that employment in the media and communication sector will only grow by 4%, but certain positions, like editors ($57,210) and public relation specialists ($58,020) do command strong average salaries.
---
Best STEM Majors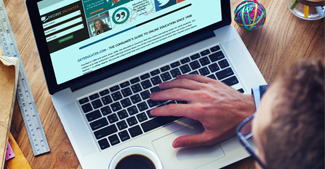 Maybe you like to solve mathematical equations, are mechanically inclined, like to design and build, and aren't bothered about sitting behind a desk all day long. If this describes you, then you might want to explore the best college majors in the fields of science, technology, engineering, and math, beginning with the highest paying.
Engineering
Average annual salary: $83,540
Expected growth: 4%
Like mathematics, there are many different sub-branches of engineering, including civil, mechanical, electrical, engineering technologies. While the demand for engineers may not be as high as mathematics, they are needed in a wide range of industries and command a strong salary. Civil engineers, for example, earn $83,540 a year, while even the bottom 10% earns around $53,470.
The only drawback of engineering is the expected decline in demand. Finding a job may be more difficult, as the demand for engineers is only expected to grow by 4%, but civil engineering will grow by 8%.
Physics
Average annual salary: $114,870
Expected growth: 8%
A physics degree can be applied to many different industries, including research science, space and astronomy, healthcare, and engineering. Although not every physics major will become a physicist, this career is highly lucrative, earning an average of $114,870, with the bottom 10% earning around $57,640.
The demand for physicists will be steady, around 8%, and competition, especially for college and university jobs, is expected to be strong. Many physicists are employed by the government (usually NASA and research universities) but they are found in the private sector as well.
Computer Science
Average annual salary: $111,840
Expected growth: 12%
Computer science degrees combine scientific, practical, and theoretical applications related to computers. It is a broader degree, considered by many to be a "foundational science," which essentially means it branches off into many specific sub-categories. Anyone with a bachelor's degree in computer science can expect a steady job market, unique opportunities, and excellent pay.
Computer and information research scientists, for example, have an average pay of $111,840, while the lowest 10% still average over $64,950. The expected job growth for computer occupations should grow by 12% over the next 10 years, and the chance for career advancement is high, as computer science majors can move into software and IT management or leadership roles.
Mathematics
Average annual salary: $100,610
Expected growth: 28%
A degree in mathematics can take you down many different paths, including common careers like math teacher or unique titles like "Operations Research Analysis Manager." The demand for math experts exists in nearly every industry. For example, an actuary, who assesses financial risk, averages a salary of $100,610.
There are many different types of branches and specializations for mathematics majors, including applied mathematics, theoretical mathematics, actuarial sciences, and accounting. The BLS reports that mathematical and science occupations should grow by 28%, so math majors can expect a vibrant career after college.
Statistics
Average annual salary: $80,500
Expected growth: 34%
While an advanced career in stats will often require a master's degree, entry-level statisticians stand to earn a comfortable income right out of college. The bottom 10% of this career earns an average of $46,500 a year, with an average income of $80,500. Even better, the demand for statisticians is expected to grow 34%!
Although you could argue that statistics is a branch of mathematics (which we include separately), this degree is unique in how they train and what they do. Statisticians not only crunch numbers, they also collect data and analyze results to solve actual problems.
Systems Engineering
Average annual salary: $74,170
Expected growth: 2%
It might sound like this degree belongs with typical engineering, but a systems engineering education focuses on creating and managing complex processes and services, as opposed to designing physical structures. It's a type of business degree that allows you to leverage systems and organization for the best results.
One of common careers for systems engineering majors is a logistician. This person deals with supply chains and the management of a product's lifecycle, from manufacturing to final delivery. These professionals earn an average of $74,170 a year, but their expected job growth is only 2%. Business and operation specialists, however, should see a 7% growth.
Information Technologies
Average annual salary: $82,860
Expected growth: 12%
If you want to know more about computers than where to find the "shift" key, then a degree in Information Technologies may be perfect for you. You can find many different careers with this degree, including web application development, IT management, and software developer.
Web development is a lucrative career that generally requires only a bachelor's degree, or even an associate's in some cases. These professionals have an average pay of $82,860. Advancement and experience is key in this profession, and the BLS says that computer occupations like information technologies are expected to grow by 12%.
Biology
Average annual salary: $60,000+
Expected growth: 6%
From the lab to the field, biology is one of the most interesting and diverse degrees available. If you're interested in wildlife, human anatomy, or conservation, a biology degree may be perfect for your future. This education will give you a basic understanding on the function and development of living things, from single-cell organisms to complex life.
There are numerous routes you can take with a degree in biology, and many of them have average salaries over $55,000. This includes conservation scientist ($60,610), microbiologist ($66,850) and zoologist ($60,520). Expected job growth for these careers ranges from about 4 to 8%.
Science Technologies
Average annual salary: $42,520
Expected growth: 5%
This type of education combines the principles of science with technical skills to support the research and development of many areas of learning. This can include programs like biology technician, nuclear power, chemical technology, and physical science.
While advancement in the career will often require a master's or even a doctorate, biological technicians can generally get started with a bachelor's degree. This career offers an average salary of $42,520, although the job outlook is expected to be around 5%, below the average for the full job market.
---
Best Public Service Majors
If you have a driving compassion to help people, are outgoing, a good communicator, and know how to think fast on your feet, consider a career in the public sector. While there aren't as many high paying majors with job growth in this sector, teachers and nurses are always in demand.
Nursing
Average annual salary: $68,450
Expected growth: 16%
Nurses have the full package of a steady industry, good pay, and rewarding work. According to the Bureau of Labor Statistics, the lowest 10% of registered nurses, which are usually entry-level employees, earn an average of $47,120, while the average for this career is $68,450. The demand for registered nurses is expected to grow 16%, with over 439,000 jobs added to the market.
This career requires an education in nursing, either a bachelor's degree or an associate's degree. A diploma from a nursing program is another route. The growth will be driven by many factors, including an emphasis on preventative care and growing chronic conditions due to obesity and sedentary life.
Education
Average annual salary: $55,490
Expected growth: 6%
The world needs educators at all levels. From pre-school to higher education, teachers help people young and old learn, grow, and enhance their lives. To teach in a public school, you need a bachelor's degree in education as well as a state-issued certificate.
The average elementary teacher earns $55,490, while the lowest 10% averages around $34,050. The job outlook for many teaching careers is expected to remain steady. Kindergarten, elementary school, special education, and high school teachers are all expected to maintain a growth of 6% over the next ten years.
---
Best Humanities Majors
If you want an old-school degree, but need a 21st century job, and are willing to open yourself to different occupations, consider the humanities. The growing demand for internet content, marketing media, and other technology mediums means greater need for professionals that can research and write. See the best college majors in the humanities below.
English
Average annual salary: $61,240
Expected growth: 2%
Although an English degree can have a bad reputation as a go-nowhere piece of paper, the education you get will set you up for many opportunities, not just teaching English. People with English degrees go on to be editors, content writers, and communications managers.
Writers and authors earn a surprisingly-high average income at $61,240. Keep in mind, though, the lowest 10% is all the way down at $29,380, about $8,000 below the national average.
---
Highest Paying Majors in the Future
Defining the job outlook can be quite complicated. After all, we're talking millions of jobs, varying salaries, and careers opportunities that change by location. What's a top careers in demand in one area may be disappearing in another, and the highest paying college majors in one state may be lower on the pay scale in the next. However, there are some clear trends that may help you choose the best college major for your future. Projected growth, as shown in the below graph, is a great snapshot of the best majors for 2018.
---
High-Growth Sectors
To get a grasp of the job outlook for 2018, let's take a deeper look at some of the areas where you can expect to see growth. We're not necessarily talking about growth in salaries (although that may be present) but growth in job numbers.
Healthcare
One of the largest sectors for top careers in demand over the next few years will be healthcare. Just looking at the list of highest-growing jobs according to the BLS and you can see there is a large demand for anyone with education and experience in healthcare. Personal care aides alone will add about 458,000 jobs between 2014 and 2024, and even administrative and support roles involved with healthcare will be growing.
Here's a few examples of job growth between 2014 and 2024:
Software & IT
You probably could have guessed that in 2018, computers, software, and information technology would have an impact on the job markets. As technology continues to rapidly evolve, and business rely more on these programs to conduct business, the need for qualified people to develop and maintain these technologies will continue to grow.
Software developers: 19%
Computer systems analyst: 21%
Computer user support specialists: 13%
Information security analysts: 18%
All computer occupations: 12%
Business & Business Support
When it comes to business, there are a lot of different careers, so it's tough to say that "business jobs" will increase. (After all, what is a "business job" anyhow?) Despite that, there are a few occupations that will increase, especially careers that combine data, information, and business efficiency. For example, business operations specialist could add over 27,000 jobs between 2014 and 2024, while market analysts and specialists could add 92,300 jobs.
Operations research analyst: 30%
Marketing analysts and specialists: 17%
Cost estimators: 9%
Management analysts: 14%
Sales
While retail salespersons will only see a 6.8% growth, which is pretty much the same as the national average, the field will add roughly 314,000 jobs. Sales representatives in whole sale and manufacturing will also see an increase, adding over 93,000 jobs. Again, the percentage increase is not stunning, but the massive volume of jobs to be added leaves plenty of opportunity for someone who knows how to sell. While wages tend to be low overall ($26,000 average), an effective salesperson can make a wonderful income and the field it expected to add about 778,000 jobs. This makes business degrees among the best college majors.
There will be areas of growth and there will be areas of decline. While you certainly want to pursue your passions, you should probably avoid these areas if you want to have a stable, in-demand career that will last well into the future.
For the most part, you'll discover that jobs tied to declining and outdated industries are on the downturn. (Shocked?) Electronic equipment installers and repairers, for example, are no longer in demand; after all, when's the last time to had your television repaired? Telephone operators are declining by 42%, and mail sorters are declining by 34%. Postal service mail carriers are also on the drop, loosing an estimated 78,000 jobs.
According to information from the World Economic Forum, office and administration jobs will be on the decline, loosing an estimated 4.8 million in total jobs between 2015 and 2020. Overall, this is a massive and rapid decline in employment opportunities for people with these skill sets.
---
GetEducated Helps You Find Top Degrees
Remember that choosing a degree is more than just picking a top paying major or in demand career. It's also about finding the best college major for your unique skills.
When you are ready to start your career, GetEducated is here to help! After you've chosen a major, view our college rankings to find the most affordable online degrees in each category. With a little planning and a lot of hard work, the best college majors will pay off your investment ten-fold with high paying job opportunities once you graduate.
View Online Degrees!
Related Resources
Do Employers Respect Online Degrees?
Should I Earn a Second Bachelor's or a Graduate Certificate?
Best Business Majors for Highest Paying Jobs
Do I Need to Choose a Speciality Business Major to Get a Job?