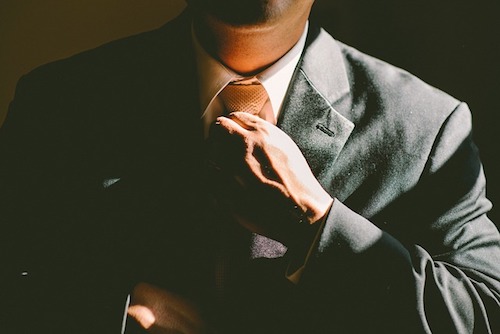 A business degree can be incredibly valuable to your future success.
Versatile, expansive, and comprehensive, the best business degrees help you thrive in the complex world of industry, marketing, finance, and sales.
But what can you do after completing your business education? The short answer is anything, but there are a few business degree jobs that offer excellent pay, often with a bachelor's degree or less.
Online Business Degrees
---
The Skills You Get from a Business Degree
A business major is one of the most broad and wide-ranging degrees you can have. The educational path gives you skills and knowledge that apply to nearly any organization, from the private sector to non-profits to government agencies. It's also one of the best degrees if you hope to become an entrepreneur.
During a business education, you'll learn how organizations operate, how they find revenue sources, how negotiations are made, and how or why some businesses succeed while others fail.
You'll also develop personal skills that are important for business professionals. This will include presentation skills, logistical and analytical thinking, decision making, project management, and more.
A business degree will give you the tools and resources you need to thrive in many different areas of the market. Depending on the specific classes you take and any academic focus you choose, you may learn about marketing, financing, and staff management. All of these skills can be applied to multiple industries and sectors, and the skills are desired by employers all across the country, giving you greater freedom on where, how, and (most importantly) why you work.
---
Best Jobs for Business Majors: Associate's Degree
Because business degrees and business jobs aren't regulated like some other fields, (there's no bar exam or mandatory state certifications) there are many top-quality positions that require no more than an associate's degree. In fact, these three lucrative entry-level jobs generally require a high school diploma, but your chances of landing the position are enhanced by an associate degree.
#1 Advertising Sales Agent
Mean Salary: $50,380
As an advertising sales agent, you'll be responsible for locating and contacting clients and offering your firm's advertising services. Your clients will be businesses and other organizations that have something to sell, and you may travel or work from your office, depending on the position. The top earners in this field can bring in over $115,000, although advertising sales agent positions are expected to decline by 3% between 2014 and 2024. Newspaper and print advertising is expected to decline, but there will likely be opportunities in the digital market.
#TRENDING:
#2 Insurance Sales Agent
Mean Salary: $49,990
Insurance can be complex and confusing, but sales agents help people choose the right plans to protect themselves from significant financial loss. Depending on the job, a sales agent may sell auto, home, life, business, or many other forms of specialized insurance.  The job requires listening skills, selling skills, and communication skills, but it's possible to start the career with only an associate's degree or less. The top salaries for this position can be around $128,000, making it highly profitable for the top people, and job growth is expected to be roughly 9%.
#TRENDING:
#3  Real Estate Broker
Mean Salary: $46,410
You can become a real estate broker with only a high school diploma, although an associate's degree in business or marketing will certainly help you succeed in this career, which requires self-motivation and commitment to service. Real estate brokers in particular earn a sizable income, with the top 10% bringing in over $160,000 a year. Outlook is less than stellar, however, as the position will only grow about 3% by 2024.
#TRENDING:
---
Best Jobs for Business Majors: Bachelor's Degree
#1 Advertising or Marketing Manager
Mean Salary: $127,560
For business majors, transitioning into advertising and promotions is a profitable decision. Managers in this field coordinate advertising plans, monitor team progress, negotiate contracts, and evaluate marketing efforts. A business degree with a focus on marketing and management can help you succeed in this position. The top earners in this category command an average salary of over $200,000 a year, and the job outlook is expected to grow by 9% by 2024.
#TRENDING:
#2  Financial Manager
Mean Salary: $121,750
With a large average salary, this is one of the top business degree jobs you can find. Financial managers will prepare statements, monitor details, supervise financial employees, and analyze market trends. Although you'll need accounting education, a business degree helps you thrive in this management position. Many companies also prefer hiring candidates with master's degree level educations. Top financial managers command an average salary of $208,000, and job growth is expected to be steady, at roughly the same rate as the national average, which is 7%.
#TRENDING: Capella University.
#3 Sales Manager
Mean Salary: $117,960
Sales managers are typically responsible for organizing and monitoring the efforts of sales staffs. A business major will help you thrive in this position, providing the skills you need to keep the sales goals moving forward. Sales managers can work in many different areas and industries, but the top 10% in this position typically earn about $208,000. Good sales managers are always in demand, although outlook is merely decent, at 5% growth between 2014 and 2024.
#TRENDING: Purdue University Global.
---
The Highest Paying Business Degree Jobs
There are, of course, many jobs in the business sector with a wide variety of titles. However, there are some positions, as defined by the Bureau of Labor Statistics, that give you an excellent income. These jobs give you plenty of opportunities to put your business major to good use…
---
Selling Your Business Skills Outside the Traditional Job Market
So what happens if you decide to apply for a job outside of the traditional business market? How can you make your skills and knowledge attractive to employers in government institutions or non-profit organizations? There are actually many ways that your education will benefit these organizations, but you have to know how to sell your skills.
Always remember that many of the skills learned in business school directly apply outside of the private sector. For example, government agencies are always looking for people who can organize projects and manage people while maintaining efficiency and financial responsibility. Non-profit organizations need marketing and advertising skills for their fundraising efforts, so if you have a background in marketing, you'll be able to sell yourself to these groups.
---
Continuing Education Ideas for Business Majors
While you won't need to re-certify or renew any professional licensing, it is always a good idea to continue your education as a business major. One of the most common paths is an MBA, or Master's in Business Administration, which is available in-person or online from many high-quality institutions.
However, you don't have to enroll in a master's program. There are plenty of seminars, training courses, and industry publications that help you stay up-to-date in the business world.
---
Find Your Perfect Business Degree
You can have the life-long success you've dreamed of by enrolling in a business degree today. Browse hundreds of online programs that let you get a valuable education that fits your busy schedule.
Online Business Degrees
Related Resources
Video Guide: Best Paying Business Degrees
What is the Best Bachelor's Level Business Major?