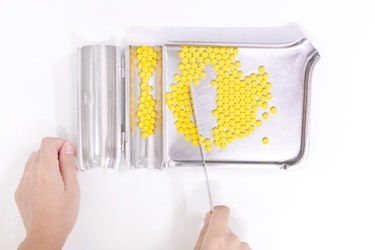 With an aging population and newer, better medications to treat many diseases, pharmacy work is a growing profession. Much of the daily work at a pharmacy is performed by trained pharmacy technicians, who can do everything from inputting prescriptions to compounding sterile solutions and ringing up customers. With many places for possible employment, including hospitals, long-term care facilities, drug stores, grocery stores, and mail-order pharmacies, the job prospects are good for those looking to become pharmacy technicians.
According to the Bureau of Labor Statistics, the outlook for employment for pharmacy technicians is expected grow faster than average, with a 12% increase in employment projected from 2016-2026. As pharmacists have enhanced their role to include a more patient-centered approach, more complex tasks have been shifted over to pharmacy technicians, making the work more interesting and challenging. These new technical responsibilities have required more advanced training for pharmacy technicians, allowing them to interact more with patients and other professionals in the process. As the practice of pharmacy advances, the need for trained technicians is rising as well.
For people who are interested in working in this growing industry, getting training for the job is becoming required in more and more states. Though it may still be possible to work in some states with a high school diploma and on-the-job training, the trend is towards more formal education for pharmacy technicians, making sure they have the knowledge and skills to perform the many tasks they may be required to perform on the job.
---
Pharmacy Tech Certification
Many states now require pharmacy technicians to be nationally certified by taking either the Pharmacy Technician Certification Board (PTCB) exam, called the PTCE, or the exam offered by the National Healthcare Association, called the ExCPT. With either exam, a passing grade will allow the person to become a Certified Pharmacy Technician (CPhT). Even in states when there is no requirement for national exam or certification, many employers are looking for graduates of accredited programs that include the certification exam.
---
Earning Your Pharmacy Technician Degree Online
Pharmacy tech degrees
that prepare students for the skills and knowledge they will need to work in pharmacy technician positions will also help prepare students to take the national exams. In these programs, students will study basic skills like using a computer, basic mathematics, and medical terminology, as well as more pharmacy focused classes like pharmacology, pharmacy operations, pharmacy calculations, patient communications, and so on. Online training will include knowledge-based instruction, and skill development via lab activities.
Some programs will include special training in aseptic practice, sterile compounding, and more topics to better prepare students for advanced pharmacy technician tasks. Other programs may include more training that pertains to business communication, keyboarding, and more basic skills that will be needed on the job. Some programs add more focus on biology and chemistry, or human anatomy and physiology.
When you are studying these subjects online, you may have either digital or printed textbooks to assist in learning, and you will be required to complete assignments, usually by a certain specified date. Some programs will require students to sign on to the computer to "attend" class at the same time as other students, synchronously. Other programs allow you to complete your lessons and assignments at any time of day or night as long as you do them by the time they are due. Many programs allow students to communicate online in forums, and access to instructors, tutors, and advisors is part of many online programs. Some programs will require you to attend on-site labs, sometimes scheduled as a 2- or 4-day event, while some will require more frequent trips to campus. Look at the total requirements for any program you are considering and get all the information to compare your options.
There are three levels of training for pharmacy technicians available: diploma, certificate, or associate degree.
Diploma
courses are shorter, more skills-focused, and therefore less expensive and time-intensive. They can provide students an entry-level training to become pharmacy technicians. For many, this is a great way to start working and later, increase one's educational level to rise in the profession. Most will prepare students to take the national exams.
Certificate programs
are generally accredited by the American Society of Health-System Pharmacists (ASHP) and the Accreditation Council for Pharmacy Education (ACPE), which includes standards to make sure the training is up-to-date and meets industry needs. Included in certificate programs are exam prep and also internship or externship practical experience, sometimes computer simulated, that give students more hands-on experience before they seek employment.
Associate degree programs
for pharmacy technicians often include the same courses as for a pharmacy technician certificate program, but add on more advanced pharmacy, science, and technical training in addition to some general education courses. Programs to gain an Associate of Science (AS), Associate of Applied Science (AAS), or Associate of Occupational Science (AOS) with a concentration in pharmacy technician studies will normally take two years to compete with a fulltime schedule of classes. But the curriculum required may vary from some with just a little general education, to others where students will be able to take humanities, social science, and other courses that interest them. Depending on what you want in a program, you may choose a different style of curriculum.
---
Online Pharmacy Tech Programs: How to Choose
With these different models for training to become a pharmacy technician out there, how do you choose which is right for you? If you are ready to start working as soon as possible, you may want to choose a diploma program, and then add on a certificate or associate program at night while you work in the profession. If you like to study and you want to give yourself the best preparation to work in the pharmacy field, you may wish to start right out with an associate degree program.
No matter what schooling choice you make, it won't help if it doesn't meet your state's standards to practice as a pharmacy technician. It is very helpful to look up the requirements in your state and research what credentials employers in your area look for when they hire. A short diploma program may be all you need to get started working soon, but you may find that throughout your career, the requirements for further training may mean you will need to find a program to increase your credentials. The trend is toward requiring more training for pharmacy technicians, but also toward giving them expanded roles in healthcare.
Here are the best online options to become trained as a pharmacy technician, according to degree level.
---
Online Pharmacy Tech Diploma Programs
1.
Penn Foster

Penn Foster offers the online Pharmacy Technician Program, which gives students who complete the program a diploma allowing them to seek entry-level work as a pharmacy technician. The program can take as little as 9 months preparing students to take the PTCE and ExCPT exams, which are nationally recognized tests for the industry. Students can customize their program by choosing their start-date, progress goals, and using personal coaching to plan and support their studies. The courses are mobile-friendly, interactive, and allow students to connect in real-time to faculty and fellow students. Tuition includes a practice exam and the fee for the PCTE, textbooks (digital or printed), and career services.
2.
Northwest Iowa Community College

Northwest Iowa Community College's online Pharmacy Technician Diploma program includes 50 hours of coursework plus an externship. Applicants must be at least 18, have a high school diploma or GED, proof of vaccinations, and pass a background check and drug screening. Designed to prepare students to take the PTCE and for entry-level employment in a pharmacy environment, the program includes lectures and hands-on labs, pharmacy practice, terminology, and interpreting prescriptions. Some topics covered are drug classifications, dosage calculations, aseptic technique, inventory control and billing and reimbursement.
---
Top 9 Schools Offering a Pharmacy Tech Certificate Online
1.
Rasmussen College

The online Pharmacy Technician Certificate program at Rasmussen College is a skills-based curriculum delivered by experienced instructors. Preparing students to take the PTCE exam, the program includes virtual or on-site practicum experience, handling medications, safety and quality assurance, pharmacy software, and professional practice skills like maintaining patient confidentiality. Typical students leave with over $8k in student debt and the program may not meet certification requirements for all states, so students should check with their state. Transfer credits are allowed in this program, and the college has flexible payment options that may help students manage the financial commitment of the program.
2.
Hutchinson Community College

Most courses in the online Pharmacy Technician Certificate program are online, with just 2, 3, or 4-day face-to-face practicum requirements, one each during the three semesters of the program. Designed as a fulltime program, students will be prepared to sit for the PTCE in the last semester of the program. Application requires a 2.0 minimum GPA, completion of a math and an English course within the past 10 years, basic cardiac life support certificate within the past 2 years, plus a clear drug screening and a background check showing no felony convictions. With reasonable tuition rates, even with the possible travel for residency during labs, this is an affordable program.
3.
State Fair Community College

State Fair Community College's online Skills Certificate in Pharmacy Technician is an 18-credit entry level program for those who wish to work in this growing field. The program allows you to learn at your own pace, preparing you to take the PCTB national exam to become a CPhT. The skills certificate program allows students to start working quickly but gives the option of applying their coursework to the professional certificate or associate degree programs, increasing their credentials while they are already working in the pharmacy profession.
4.
Sinclair Community College

At Sinclair Community College, the online Pharmacy Technician program is a one-year technical certificate program of 33-34 credit hours. Designed to prepare students for retail, mail-order, hospital, nursing home, and home health care settings, the program develops knowledge and skills for employability and to pass the PTCE exam. Included in the program are 80 hours of simulated lab activities and 210 hours of directed practice within a pharmacy. Students must achieve a grade of B or better in all pharmacy classes to be allowed to participate in the directed practice.
5.
Barton County Community College

The 29-credit hour, two semester online Pharmacy Technician Certificate program at Barton County Community College includes 100% online courses with a pharmacy internship arranged at an approved site convenient to the student's residence. The program prepares students to sit for the PTCE or ICPT national exams. Tuition is a low rate for all online students, no matter where they reside, and all online courses can be completed at any time of day, asynchronously. Courses include pharmacy calculations, pharmacy operations, medical terminology, customer service, and business English.
6.
Allen County Community College

Allen County Community College has a 31-credit hour online Pharmacy Technician Certificate program that can be completed in two semesters. Students can choose the pharmacy technician internship or a course in pharmacy technician topics to complete the certificate program. Online students pay a very low per-credit hour tuition fee, regardless of their geographical location, and the textbook rental fees help keep student costs down. The program includes courses on operations, calculations, computer concepts, natural healing with herbs, business communications and more.
7.
North Dakota State College of Science

The hybrid/online Pharmacy Technician Certificate program at North Dakota State College of Science is a one year program of study if you follow the suggested sequence. Online courses are live-streamed, so students need to be available at course meeting times. Labs must be performed on-campus. Eight weeks of internship in a hospital and a community setting are part of the program. Courses include law and ethics, IV and sterile products, human relations, along with more standard pharmacy courses. The program starts in the fall, but students can begin by taking the general education portions of the program at any time they are offered.
8.
Northwest Iowa Community College

Northwest Iowa Community College's hybrid/online Pharmacy Technician Certificate program starts in the fall and takes two semesters of full-time study to complete. The 32-credit hour program has few extra charges for out-of-state students, reasonable tuition, but high costs for required books. The program assists students in taking the national exam to become licensed in Iowa and other states. Some courses are only offered on campus, but others are available for students to take online by completing the assignments in their own time.
9.
State Fair Community College

The online Professional Certificate in Pharmacy Technician offered by State Fair Community College is a 30-credit hour program that can take 32 weeks to complete, though only 7% of students completed it in that time period. All of the courses in this program can be also credited toward the associate of applied science degree in this major. The online professional program is a higher level than their skills certificate program, with additional courses in mathematics, medical terminology, technology, and a professional practice experience.
---
Best Pharmacy Technician Associate Degree Programs
1.
Ultimate Medical Academy

This online associate degree program—Pharmacy Technician at Ultimate Medical Academy—includes the preparation for the PTCE exam and 180 hours of professional practice experience under the supervision of a licensed pharmacist. 37.5 credit hours of this 61.5 credit hour program are devoted to pharmacy-specific courses, while general education and elective courses may include subject such as accounting, healthcare computer technology, patient relations, and other very relevant topics. The tuition is high, though military students get a hefty discount. Textbooks are included in the cost of tuition, and the online student services are comprehensive, including one-on-one tutoring, 24/7 technical help, and counseling for emotional support.
2.
State Fair Community College

State Fair Community College's online Associate of Applied Science in Health Care Specialist with emphasis on Pharmacy Technician includes all the coursework from the skills certificate and professional certificate program. Additional courses include microbiology, US History, communications, public speaking, and human anatomy. The program is 61.5 credit hours and includes a required professional practice experience. The coursework is completed 100% online, requiring no campus visits, though on-site professional experience will need to be arranged. Tuition for out-of-state students is substantially higher than in-district residents.
3.
Barton County Community College

The online Associate of Science with an emphasis in Pharmacy at Barton Community College is designed for students who plan to transfer to a 4-year college program after the AS degree. The 64-credit hour program includes coursework in foundation studies, humanities, social and behavioral science, biology, chemistry, and human anatomy. The program does not require as many pharmacy technician specific courses as the more career-focused certificate program. Online learning at Barton includes support services like IT help, tutoring, counseling, and advising. There are tuition payment plans available, and programs to help students transfer their credits to a 4-year college, including special agreements with Kansas public universities.
4.
Allen County Community College

Allen County Community College's online Associate in Applied Science for Pharmacy Technician is a comprehensive education that incorporates specific pharmacy technician courses along with general education, and health science courses to prepare students for a career in the pharmacy industry. The 60-credit hour program includes the student's choice of a technical internship or pharmacy topics class, and numerous business, computer, and communications courses to complement the training. Special topics covered include Natural Healing with Herbs and Hot Topics in Women's Health.
5.
North Dakota State College of Science

All the courses for the online associate degree in Pharmacy Technician at North Dakota State College of Science are available online. The curriculum can be completed from anywhere and there are transfer credits available to those with military experience that may apply to this discipline. With curriculum that includes many pharmacy lab courses and eight weeks of community and institutional internship, this program aims to get students career-ready. The AAS degree also includes general education courses that relate strongly to pharmacy, helping students to focus on their chosen career path.
6.
Vatterott College

Vatterott College offers an online Associate of Occupational Science in Pharmacy Technician from their Sunset Hills online division. This 90-week program has entry points every 10 weeks and includes theoretical and practical knowledge specific to the field in 94.5 quarter credit hours, with an additional 13.5 quarter credit hours of general education curriculum. Courses to prepare for the certification exam and a capstone course which includes online externship simulated pharmacy experience are taken near the end of the program. Tuition is at the higher end of the scale for this career-focused program.

---
Start Becoming a Pharmacy Technician Today
The career path for pharmacy technicians is hot, with the demand for workers growing. Trained pharmacy technicians can expect to have lots of local and national job prospects, and with challenging and interesting work available in this expanding professional classification.