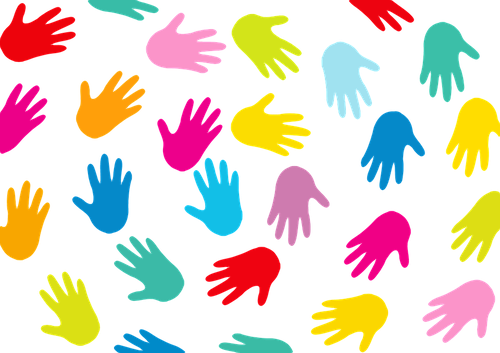 At this very moment, there is someone who needs help.
Perhaps they are dealing with a life-changing event, such as divorce, the loss of a loved one, or continued unemployment. Maybe they are struggling with substance abuse. Maybe they are stuck in a harmful relationship. Perhaps mental health issues are causing a poor quality of life.
Social workers are the trained professionals who deliver the help people need. Through academic study, hands-on training, and a deep compassion for humanity, social workers improve the communities they live in by providing support, resources, and guidance through many of life's most troubling situations.
The career involves working with many different people, so having a strong appreciation for diversity is essential. It also involves dealing with tough, frustrating, and even scary situations, so patience and a strong heart are also important. Above all else, however, you have to have a deep desire to help those around you.
In this article we will first look at the career path, then we'll show you the seven best online bachelor's in social work programs.

---
BSW Careers
Social workers often make a strong income and can reasonably expect steady job growth over the next decade. According to the Bureau of Labor Statistics, social workers make an average of $45,900 per year. Social workers in hospitals usually make the most, averaging over $56,000 a year.

Between 2014 and 2024, the employment opportunities for social workers are expected to grow 12%, which the BLS calls "faster than average" (the average expected growth for all occupations is about 7%).

Growth in the social work sector is expected to be fueled by a higher demand for healthcare and social services. As the general population ages, employment of healthcare social workers is expected to grow by 19%. The demand for mental health and substance abuse social workers is expected to grow by 19% as well.

---
Social Work Without Licensing: Is it Possible?
Many positions, such as government jobs, adoption agencies, health centers, and probation or parole departments will usually require licensing. Generally, a master's of social work is required to become a licensed social worker. Some states offer a separate designation or certification for those with a bachelor's. Check the requirements in your state here. For example, Oregon offers a registered baccalaureate social worker (RBSW) option for applicants with a BSW. Maine and Ohio also offer licensed social worker (LSW) pathways for BSWs.
Don't fret if your state doesn't have one of these options! There are actually many options available after you complete an online bachelor's in social work, and not all of them require licensing. For example, you may be able to find general work that focuses on enhancing your community. This could include positions like a youth services specialist or a program manager for clinics and centers. In most cases, as long as you're not providing direct support or counseling, you do not need a license.
An online BSW is a broad education that gives you group communication, problem solving, empathy, and organizational skills. For this reason, it can be useful for diverse careers that include human resources, business management, sales, and customer service.

---
Social Work Program Accreditation
Accreditation is the process of reviewing and approving academic programs by specific organizations. The overall goal is to ensure a high academic standard and maintain consistent levels of education across schools and programs.

The accreditation programs can cover the institutions, providing accreditation for the entire school, or they can be focused on a certain type of education, providing accreditation to the specific degree program. Programmatic accreditation for social work is provided by the Council on Social Work Education. They are considered the gold standard of social work degree accreditation and most states require a CSWE accredited education to qualify for licensing. If a school or program holds this accreditation, you can be confident that you will receive a high-quality education that is recognized by employers, the industry, and the general public.

---
BSW Curriculum
The curriculum of an online bachelor's in social work will usually consist of two areas: class study and field work.
Class study, in the case of an online bachelor's degree in social work, will be conducted through the program's website and will involve numerous topics and levels of knowledge. At the beginning, students will complete introductory classes covering topics like psychology, sociology, careers in social work, and social welfare. As you progress, you will go through more advanced and detailed classes, such as economics of social work and practicing social work in diverse populations.
With most online BSW programs, you will be required to complete a certain amount of field work. With some institutions, this can be as much as 400 hours of supervised social work (for master's programs, it can be as high as 1,200 hours, which is equal to 30 full-time work weeks!). During field work, you will apply the information and theories that you have gained through your classes and apply them directly to a social work setting.
In some cases, you may be required to contact your own local supervisor for social work, but nearly every region of the country should have nearby social workers, so finding an approved organization is usually simple and straightforward.

---
Top 7 Online Bachelor's in Social Work
So which BSW online is right for you? Let's take a look at seven of the best…

1. Liberty University
Liberty University has a strong educational tradition that began in 1971. Founded in Lynchburg, Virginia, the school is now a national leader in online education, including bachelor of social work degrees.

The program includes a total of 120 hours of course work. This includes 36 to 42 hours of Core Competency courses, up to 24 hours of Christian Life and Thought course, and 57 hours dedicated to the major of social work. Major courses include everything from statistics to social welfare policy. Although the classes are online, you will be required to complete local field work, which will help you become familiar with social work settings. During field work, you will be required to shadow a social worker for a total of 40 hours.
The online bachelor's in social work from Liberty University uses many different techniques and approaches to teach students the foundational principles of social work. However, the program relies on a basis of justice, compassion, and care as their overall guide. Graduates of this program can work in counseling, ministry, case management, and many other fields.
The school is accredited by Southern Association of Colleges and Schools Commission on Colleges, which provides regional accreditation to many schools throughout the southeastern United States.
2. Western New Mexico University
This online university was founded in 1893 and has been providing a wide variety of educations to students in the southwest region of the United States. They are now one of the leading online institutions and have a world-class bachelor of social work program that can be completed online.
The online degree can be completed entirely online, allowing students from anywhere in the country to get a great online bachelor's in social work. All the courses are taken from home and homework is entirely submitted online. While the program is online, there are certain local tasks that you will have to complete in your area, much as you would if you were attending an in-person BSW program.
It includes 49 credit hours of courses, as well as social work electives that include "Social Work for the Homeless," "Advanced Social Work Practice with the Military," and "Child Welfare," among others. Graduates of this program will be prepared to work in settings like hospitals, correctional facilities, and health clinics.
Western New Mexico University is accredited by the Council on Social Work Education, which gives reliability and credibility to your degree. This program is even open to international students, creating unique opportunities for anyone in the world.
3. Northwestern State University of Louisiana
While the social work program at Northwestern State University of Louisiana, which is accredited by the Council on Social Work, has been in operation since 1970, the school itself actually dates back to 1884. Based on a foundation of "creation, dissemination, and acquisition of knowledge," this school provides numerous high-quality degrees, including an online BSW.

The online bachelor's in social work from this institution is focused on preparing student to directly enter into social work positions from the very day they graduate. If you enroll in this program, you will take four years of classes with a total of 120 credit hours. The first year includes introductory classes, building up to a complete semester of field work during the final semester of the program.

Through the four years of online classes, students will learn about social work issues like alcohol abuse, community and neighborhood work, social policy, and youth services. The program involves a generalist education that is transferable to many types of social work applications.

The online program from "eNSU" allows students to get a high-level education from the comfort and convenience of their own home. This is a wonderful option for busy individuals, parents, and working professionals.
4. Indiana Wesleyan University
This evangelical Christian school was founded in 1920 as Marion College and is a member of the Council for Christian Colleges and Universities. Although it has a gorgeous 350-acre campus, the school allows students to complete an online BSW program with greater convenience and ease, all while getting a world-class education.

The online bachelor's in social work at Indiana Wesleyan University can be completed in as little as 24 months, giving students a fast-track to a successful career. It is fully accredited by the Council on Social Work Education and students who graduate are ready to go through the licensing process in any state across the country.
Graduates will not only go through online classes but will have experience in the field working directly in the social work setting. A major advantage of this program is that is students will be able to move into a master's program and complete the degree in one year, as opposed to two.
During the online BSW program at Indiana Wesleyan University, students will complete a wide variety of classes, including general psychology, social policy, and basic economics. This program provides a well-rounded education that applies to many areas of social work.
5. Campbellsville University
If you are looking for a high-quality online program that is backed by over a century of experience, then Campbellsville University may be the right choice. Founded as a Christian school in 1906, the institution, which is located in Campbellsville, Kentucky, now offers online programs for students all across the county.
The online school at Campbellsville University offers a comprehensive social work program that requires 42 credit hours of core curriculum. This will include classes such as Introduction to Social Work, Human Diversity, and Research Methods. If you enroll in this online bachelor's degree in social work, you'll also need to complete nine credit hours of elective classes. You'll be able to choose from topics like Crisis Intervention, Aging, and Conflict Resolution.

To get your online BSW degree from Campbellsville University, you'll need to complete a total of 120 credit hours. Although the length of time will depend on how many credit hours you can transfer into the program, it can usually be completed in about two years.

This program has a unique focus on social policies, crisis intervention, and family relationships. As a Christian school, the program emphasizes approaching social work situations with Christian ethics and ideals. The entire university holds regional accreditation through the Southern Association of Colleges and Schools Commission on Colleges.
6. Touro University
Touro University is a relatively new institution that was founded with a goal of providing regionally-accredited doctorate programs online. The programs became so popular that the institution began expanding their offerings to include many online bachelor's degrees.

Although the online bachelor's in social work program from Touro University only takes eight weeks to complete, students will need a total of 120 credit hours to graduate, so further classes may be needed. However, if you already have your electives and core education completed, you may be able to complete the course in only a few short months.
Classes in this program cover a wide range of topics, with the overarching theme of knowledge and values. After completing this program, students will be ready for entry-level social work, including positions like adoption social worker, case manager, and classroom counselor.
Touro University holds regional accreditation through the WASC Senior College and University Commission, a Jewish-sponsored non-profit center for higher learning. They are the first to offer online regionally accredited doctorate programs with no residency requirements.
7. Limestone College
Located in South Carolina, Limestone College's online BSW program provides a high-quality education for anyone interested in helping their fellow man. Limestone maintains one of the largest social work programs in South Carolina, and their online program is an important extension of the college.
During the program, students will take classes that include Introduction to Psychology, Human Behavior and the Social Environment (I and II), as well as Social Work Intervention. These classes will prepare students to work in a rapidly-changing social environment.
This program can be taken completely online, giving added convenience to your education. However, students near their campus can also select a combination on online and in-person classes. One of the major requirements for graduation is the completion of 400 hours of supervised social work. These hours allow students to directly apply classroom learning while preparing them for the challenges of a career in this field.
Accreditation for Limestone University's online bachelor's degree in social work is provided by Council on Social Work Education. The program has been associated with the CSWE since 1999 and has prepared students for work as community action workers, gerontologists, substance abuse counselors, hospice social workers, and more.
---
Get Started Today!
At this very moment, there is someone who needs help. Will you be the one who can change their life?

Related Resources
Most Affordable Online Human Services & Social Work Degrees
Best Buys: Online MSW