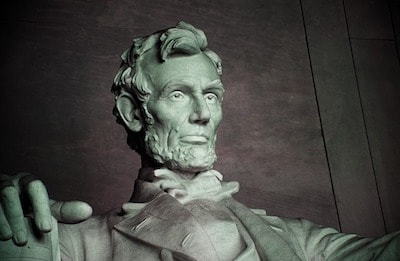 Political science might seem like a degree for senators, mayors, and governors, but it's actually one of the most diverse and far-reaching educational opportunities available. It not only teaches students about government organization, it also teaches good communication, research, analysis, and more.
It's an education that can lead you down many paths, so let's look at some of the best jobs for political science majors…
---
What is Political Science Anyhow?
It's a bit of an elusive topic. What is political science anyhow, and what does it teach the students who complete these types of degrees? While the field obviously has a lot to do with politics, it also addresses a wide variety of topics, making it ideal for many different careers.
Political science is essentially a study of the theories and practices of government. It covers everything from the local city council to international organizations like the United Nations. Students who complete political science have a strong understanding of political institutions and organizations, as well as the practices of these organizations.
While each program is different, course in a political science degree might include American government, freedom of speech, voting, political research, research design, international relations, and constitutional law.

---
Summary of Skills for Political Science Majors
Once it's all said and done, what skills will you have after graduating with a political science degree? Other than understanding the complex structures of government, what can you do that is helpful to both the public and private sector? As it turns out, there are lots of useful skills that you will gain when you complete a bachelors in political science.
One of the most important skills, and one of the most broadly-used, is the basic understanding of how to examine written documents and other forms of communication and make critical analysis of this information. This can apply to virtually any business or organization, and it especially important for political organizations and private companies.
You'll understand how to engage with social problems and create comprehensive strategies for meeting these challenges. In many cases, this could mean gathering information through surveys for insight on policies (in the case of politics) or products (in the case of businesses), then using this information to enhance strategies for the success of the organization.
Effective communication is another important skill that students of political science will gain. By learning the best techniques for both written and verbal communication, graduates are able to project ideas in a clear and well-thought-out manner, leading to better understanding through all levels of the organization.

---
Creating the List
To create our list, we looked at three important factors, all through data supplied by the Bureau of Labor Statistics (BLS). First was salary, which the BLS currently lists as a median salary with information from 2016. For perspective, the average salary for all occupations in the U.S. was $37,040.
Second, we looked at expected job growth, which the BLS provides as expected growth between 2016 and 2026. This information is slightly speculative, but they use a wide variety of research to land on these numbers. The average job growth across the entire nation is expected to be 7%, so anything below this number is essentially a decline, as it's not keeping up with American growth.
Finally, we looked at the typical educational requirements. While some specific positions may require more or less education, this is the general degree level you will need to work in these political science jobs.

---
Most Lucrative Entry-Level Jobs for Political Science Majors
#1 Arbitrator
Avg. Salary: $59,7700
Job Growth: 11%
Education: Bachelor's
Negotiations and dialogue between organizations can be difficult, but arbitrators, mediators, and conciliators seek to settle disputes and resolve conflicts outside of the courts. With a political science degree, you'll have a better understanding of how to bring separate parties, which are often feuding, together in a way that is beneficial to both groups. This can include simply organizing up the meeting or guiding the long-term communication. If you land one of these political science major jobs, you can expect a median salary of $59,770, but if you work your way into the top 10%, you should earn over $123,000. Many of the positions only require a bachelor's degree, although some of the top jobs will require master's degrees or even law degrees. With 11% expected growth, there is a strong potential for a steady career.
#2 Public Relations Specialist
Avg. Salary: $58,020
Job Growth: 13%
Education: Bachelor's
In today's world, organizations need to maintain a positive public image, and they often hire public relations specialists to enhance their standing in the local, national, or global community. PR specialists write press releases, respond to public questions, maintain the organizations identity, and may even evaluate advertising. The median pay for this career is right around $58,020, but the top 10% can expect a quality salary over $110,000. Best of all, the career is expected to grow by 9% and you will only need a bachelor's degree to acquire one of these political science jobs.
#3 Paralegal or Legal Assistant
Avg. Salary: $48,000
Job Growth: 15%
Education: Associate's
Paralegals assist in the legal process by organizing files, conducting research, and drafting documents for use in cases. They may be tasked with the investigation of facts, gathering information, or arranging data in a way that it can be used by lawyers. They may even have to write correspondence between legal parties and court staff. All of these tasks can be supported by an education in political science. The median salary for paralegals is $49,500, but the top 10% in these jobs for political science graduates can earn over $80,260. While an associate's degree is generally all that is required, the career can be enhanced with a bachelor's degree in political science. However, as some point you will need training in paralegal subjects. With 15% expected growth, the career should have plenty of future opportunity.
---
Highest Paying Political Science Jobs
---
Selling Your Skills as a Political Science Student
So how can land a job after your political science education? You can start by focusing on the skills you gained, especially the communication and analytical skills that are needed by practically every organization and company in the country. You should also discuss specific projects that you worked on that demonstrate these skills.
Be sure to tailor the skills you discuss to that position. For example, if you are seeking work as an urban planner, be sure to discuss any experience that applies to local government, community outreach, and area organization.

---
Get the Education You Need to Launch Your Success
You can work in one of these outstanding political science jobs. Whether you can start today with your political science bachelor's degree or you need to earn a bit more education, these lucrative and satisfying jobs will put your degree to good use. And, remember, get educated before you enroll to ensure that your money is being well spent.
Related Resources
Second Online Bachelor's vs. Graduate Certificate: Which is Better?
Graduate Programs that Waive the GRE