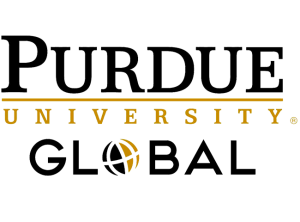 Bachelor of Science in Finance
Program Details
The recovery of the American economy is expected to produce greater opportunities for careers in the financial sector.* Purdue University Global's Bachelor of Science in Finance is a rigorous program designed to help you gain technical knowledge and skills in a wide range of financial areas, and to develop an understanding of the factors that influence financial decision making. As a student, you'll have opportunities to grow and apply your critical-thinking skills to find solutions to a variety of financial problems. The curriculum covers subjects such as financial planning, corporate finance, banking, insurance, real estate, financial markets, and investment management. Available concentrations include: investments, wealth management, insurance, real estate, general finance, and an accelerated Master of Science in Finance (MSF) option. Some career opportunities associated with this degree include entry-level positions such as financial planner, portfolio manager, financial analyst, and more.
*Purdue University Global cannot guarantee employment or career advancement. Additional training or certification may be required.
Requirements
May be required to complete an informational interview. To apply you must meet one of the following standards: Are a high school graduate; Possess a General Education Development certificate or state-specific equivalency diploma; Possess a Home Study certificate or transcript from a Home Study program that is equivalent to high school level and recognized by your home state, and be beyond the age of compulsory attendance in that state; Are a high school senior eligible to apply and submit proof of high school graduation. May be required to take an entrance examination.
School Accreditation Statement
Higher Learning Commission