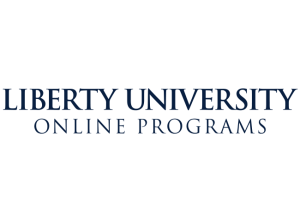 Master of Science in Nursing / Nursing Administration
Program Details
Liberty University offers an online Master of Science in Nursing degree with a concentration in Nurse Administration. The degree program is available in the virtual format to accommodate busy professionals with obligations to family, careers and faith. The Master of Science in Nursing (MSN) program yields a Nurse Administration degree with the specific course work emphasizing clerical duties associated with healthcare organizations. Students earning a masters level of education from Liberty University will have the opportunity to build on previously earned health education and participate and learn from experienced faculty. The nurse educator concentration is tailored to meet individual career options of professional nurses, and those who seek to advance in current positions.
The Master of Science in Nursing program is designed for students who already hold a Registered Nursing License, and it uses the bachelors degree as a solid foundation for the intricate addition of a specialized MSN curriculum. Each student will complete 42 credit hours of coursework as well as meeting the requirements for in- and out-of-state practicums. It is the students' responsibility to be aware of specific state and regional certification minimums. The MSN program prepares students to enter and excel in nursing positions that are in need of well trained and skilled graduates, to become significant additions to a medical team. The advanced coursework gives graduates the abilities to properly fill leadership, human resource and management positions within a care-giving facility.
Successful graduates of the MSN degree program will continue on with the mission statement of Liberty University to "To produce Christ-centered men and woman with values, knowledge and skills required to impact tomorrow's world…and provide encouragement in choosing and following a vocation as a calling to do the will of God throughout all of life." The students will carry a Christian foundation of ethics into the public and private sectors of the healthcare industry. Students will use the MSN core courses of research, theory and practice to administer the optimal structure of an organization.
Prospective students of the online MSN degree program are encouraged to review both curriculums offered under the concentration, as to be well-informed of both options and to choose the best fit for future career aspirations and personal goals.
Requirements
Graduate of a nationally accredited nursing program/school or its equivalent. Current and active nursing license to practice as a registered nurse in your current state of residency and CPR certification. Minimum of one year of nursing practice as a registered nurse. Minimum GPA of 3.0 in a Bachelor of Science in Nursing (B.S.N.). One recommendation from a nurse manager or faculty. Transcripts.
Special Accreditation
Commission on Collegiate Nursing Education (CCNE)
School Accreditation Statement
Liberty University is accredited by the Southern Association of Colleges and Schools Commission on Colleges. This is the regional accrediting body for southern states.
Geographic Restrictions
If you are a resident of Washington state – Please speak with Admissions to determine if this program is approved in your state.