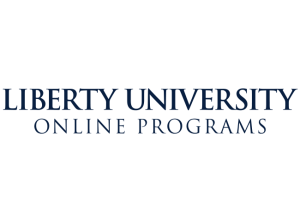 Master of Science in Marketing / Digital Marketing & Advertising
Program Details
Liberty University's Master of Science in Marketing – Digital Marketing and Advertising, 100% online program, will equip you with the ability to create and implement strategic digital marketing campaigns. You will be prepared to enter the field of digital marketing and advertising as it is becoming one of the most prominent marketing platforms.
Courses will evaluate and cover a variety of topics including:
Media Technologies and communication strategies.
Effective social media.
Strategic communication campaigns for the digital age.
Marketing promotions.
Potential Career Fields
Advertising Accounting Manager
Digital Marketing Manager
Digital Media Graphic Designer
Digital Media Specalist
Digital Media Promotional Writer
Online Markting Consultant
Project Management Specialist
Social Media Coordinator
Requirements
Application & fee
Fax/scan unofficial college transcripts; mail official college transcripts (sealed, unopened copy)
Regionally or nationally accredited bachelor's degree with at least a 3.0 GPA and a minimum of 15 hours of upper level (300-400 level) undergraduate coursework in Business for admission in good standing.
TOEFL scores for students who speak English as a second language (score of 600 paper-based test; 250 computer-based test; 80 internet-based test)
Program Prerequisites: Students are required to have 27 hours of undergraduate business coursework. If a student does not meet the 27 hours of undergraduate business coursework, they may take the 3 credit hour BMAL 590 course to fulfill this requirement once they are admitted to the program. Students that meet the 27 hours of undergraduate courses in the following areas would not need to take BMAL 590: Management: Organizational Behavior, Quantitative Analysis (statistics): Operations Management, Marketing: Ethics, Economics: Accounting.
School Accreditation Statement
Liberty University is accredited by the Southern Association of Colleges and Schools Commission on Colleges. This is the regional accrediting body for southern states.