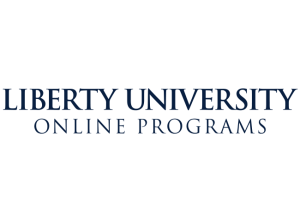 Master of Science in Accounting
Program Details
Liberty University's Master of Science in Accounting is a top-rated program designed with the aspirations of busy working adults in mind. Students with a dream to further career and education goals can earn a valuable degree in accounting as the foundation for gaining the necessary knowledge and skill set needed to enter a new career or to advance in a current position.
Liberty University's M.S. in Accounting degree is focused on the importance of an understanding in the advanced competencies in the critical accounting topics like financial, managerial, governmental, non-profit, auditing and taxation methods. Students of the program will develop and enhance already-learned basic coursework of communication and computer application skills to evaluate common accounting situations. As the curriculum continues, students will be able to identify, analyze and appropriately solve ethical dilemmas with a moral and biblical perspective. A student will utilize the critical thinking and problem-solving skills learned from the program with the paralleled ethical background to formulate solutions to financial mis-management problems.
The M.S. in Accounting degree can either earn a graduate the needed education to fulfill the requirements for a specific career opportunity or the degree can be used as the foundation for further educational goals in the pursuit of additional certifications such as the Certified Public Accountant exam. The 30-credit-hour masters program can help students meet the 150 hours required to sit for the CPA exam. Students should be advised to check individual state requirements needed for state specific CPA minimums.
Liberty University's business school is tailored to blend the intrinsic values of the Christian faith with contemporary business practice and leadership principles. Liberty University's online degrees exist to equip students with the opportunity to obtain the knowledge, values and skills needed to excel and become successful assets to the growing global business industry. The experienced faculty maintains strong ethical standards as a vital cornerstone for any great business practice; exemplified in the courses will be the importance of ethics in business practice and complex decision making.
The flexible and unique online format delivers courses through a virtual classroom within an individual student's time frame, and all coursework will be submitted online to instructors. The program is comprised of courses covering core topics in accounting and delves into fraud, auditing, cost accounting, business law, tax research, ethics and best practices with GAAP rules. The elective courses are reserved for a students interdisciplinary choice of electives from various other concentrations related to management and business.
The Master of Science in Accounting degree program will give graduates the competitive advantage in leadership career endeavors. The opportunities for advanced level job placement are attainable with the formal education and academic background from Liberty University.
Requirements
Application & fee
Fax/scan unofficial college transcripts; mail official college transcripts (sealed, unopened copy)
Regionally or nationally accredited bachelor's degree with at least a 3.0 GPA for admission in good standing
TOEFL scores for students who speak English as a second language (score of 600 paper-based test; 250 computer-based test; 80 internet-based test)
Program Prerequisites: Must be completed prior to enrolling in any graduate level accounting courses. This requirement may be met via previously completed undergraduate coursework or by enrolling in the missing courses through our online program. Cost Accounting, Auditing, Taxation, Financial Accounting, Managerial Accounting, Intermediate Accounting I, Intermediate Accounting II
Special Accreditation
Accreditation Council for Business Schools and Programs (ACBSP)
School Accreditation Statement
Liberty University is accredited by the Southern Association of Colleges and Schools Commission on Colleges. This is the regional accrediting body for southern states.