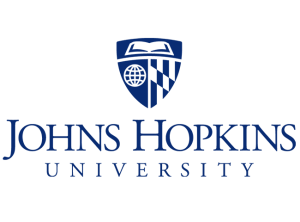 Master of Science in Applied Economics
Program Details
The MS in Applied Economics Program develops skill in economic reasoning, and in constructing and estimating economic models through the use of econometrics and other quantitative techniques. This is accomplished by a rigorous and demanding curriculum and a talented and dedicated staff of instructors.
The degree can be pursued at a part-time or a full-time pace. All undergraduate majors are welcome.
Applied Economics students tailor their own course of study and can pursue any of the following areas, or mix and match:
Public Policy
Financial Economics and the Macroeconomy
International Economics and Development
Spatial Economics (also available online)
Environmental Economics (also available on-line)
Health Economics (also available on-line)
Economics of National Security
Quantitative Methods
Requirements
A bachelor's degree from a regionally accredited US college or university, or equivalent international credential
Minimum GPA of 3.0 on a 4.0 scale
One semester of introductory microeconomics, passed with at least a B grade
One semester of introductory macroeconomics, passed with at least a B grade
One semester of undergraduate calculus, or equivalent, passed with at least a B grade (Any of these three courses above can be substituted by a CLEP exam with at least 65 points, scaled, or an AP exam with at least a grade of 4.)
Intermediate economic theory courses [especially Micro] are helpful and desirable, but are not essential
A higher grade in a more advanced course in Micro and Calculus trumps a lower grade in a less advanced course, but a repeated course grade is not acceptable
Resume or Curriculum Vitae
Recommendations
Transcripts
School Accreditation Statement
Middle States Commission on Higher Education
Geographic Restrictions
This program is currently not accepting students from Wisconsin.