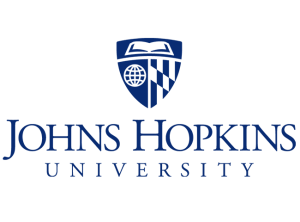 Graduate Certificate in Biotechnology Education
Program Details
The Johns Hopkins Certificate in Biotechnology Education consists of five graduate-level courses that emphasize inquiry-oriented approaches and integrating technology in bioscience education. The program also challenges you to analyze recent research on bioscience education, reflect on your learning and practice, and develop teaching tools and assessment strategies to engage your students in bioscience-related problems and inquiries. The certificate leverages Johns Hopkins University's expertise in biotechnology and teacher preparation to help educators develop effective new approaches to bringing the discipline to life in today's classroom. After completing the Certificate in Biotechnology Education, you may count some credits toward a Master of Science in Biotechnology.
Based on projections from the Bureau of Labor Statistics, the biotechnology field is expected to grow significantly over the next decade. To keep up with that demand, schools will continue to step up efforts to bring in educators with the knowledge, passion, and experience to encourage and support the next generation of biotech professionals.
Requirements
Students requiring hands-on laboratory skills must enroll in the laboratory courses offered at the Homewood and Montgomery County campuses
Bachelor's degree from a regionally accredited US college or university
A bachelor's degree in the life sciences is recommended
Programs require a minimum GPA of 3.0 on a 4.0 scale
It is recommended that applicants hold an MSDE (or reciprocating state) certification in secondary science, the equivalent, or experience teaching secondary school science
Statement of Purpose
Resume or Curriculum Vitae
Mail in official transcripts from all undergraduate and graduate coursework completed
School Accreditation Statement
Middle States Commission on Higher Education
Geographic Restrictions
This program is currently not accepting students from Wisconsin.