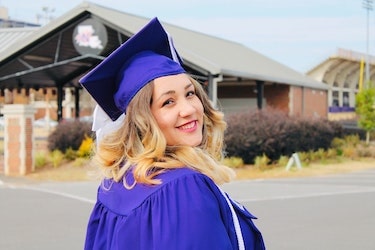 A certificate—or a diploma as it is sometimes called—is the shortest course of study. It is also the least expensive type of academic credential.
Certificates consist of courses that help you develop career competency in a single subject.
A certificate typically consists of from three to twelve courses, all commonly completed within a year or a year-and-a-half of study.
---
Quick Facts About Certificates & Diplomas
What is the difference between a certificate & a diploma?
Certificates and diplomas are both short courses of study that lead to a credential, but diploma courses are more often offered on a job site like a hospital. However, the words are both used to describe essentially the same thing.
Why earn a certificate or diploma?
On average, people with a certificate earn 44% more than people without. Many trades and professions require a certificate.
How do I know a certificate program is legitimate?
Most certification programs are accredited and publish student outcomes. Hard-sell and too-good-to-be-true promises are possible signs of a scam.
How much does it cost?
Cost can vary widely, but undergraduate or vocational certificates will be less expensive than graduate certificates.
How long does it take?
A certificate typically consists of from three to twelve courses, all commonly completed within nine months or a year-and-a-half of study.
What types of certificates and diplomas are there?
There are vocational, undergraduate, and graduate certificates in all types of industries. Some are designed to train students for a particular job, while other help workers update or upgrade their skills. Healthcare, building trades, security, education, business, technology, and agriculture are just a few of the most common subject areas.
How do I choose the right certificate or diploma program?
Consider your interests, your career goals, your budget, and your job prospects. Check out the school you choose carefully, making sure it is accredited and recognized by employers in the field.
What is the difference between a certificate & a diploma?
Certificates consist of courses that help you develop career competency in a single subject. Sometimes, a short course that results in a credential in a particular field will be called a diploma.
Diplomas are often offered in a job setting, such as a hospital offering a diploma program in nursing, which would be an alternative to as associate or bachelor's degree in nursing. Both certificates and diplomas are career-focused short to medium length courses, and there may be slight differences based on the type of program.
We are all familiar with high school diplomas, which have a specific set of general education requirements. Career-focused diploma programs would not have much, if any, requirement for general education. These types of diplomas concentrate on getting students ready to perform a job. Diplomas in the US are usually an alternative to an undergraduate degree. The courses may or may not transfer to a degree-granting program like an associate of bachelor's degree.
There are certificates for specific career subjects at different levels. While most undergraduate certificate programs will require a student to have completed their high school diploma or GED, some may accept students without high school completion.
Graduate certificates, sometimes called post-graduate certificates, are intended to be added on to an undergraduate degree, most commonly a bachelor's degree. These are offered in a wide variety of subjects just as undergraduate certificates are.

---
Why Earn a Certificate or Diploma?
People who hold just a certificate can earn, on average,
44% more
than people without, according to the Bureau of Labor Statistics. Earnings increase with more education, and certificate or diploma credentials are no exception to this rule. Not only do average wages increase with education, but the rate of
unemployment is lower
for those with more education.
Our current economy provides fewer jobs that pay a good wage for those with just a high school diploma. According to a
study
by Georgetown University's Center on Education and the Workforce, the "middle skills pathway," which includes certificates and diplomas, is a strong way to gain a job that pays a living wage in today's economy. Many of these new jobs are in skilled services professions, and many require a certificate or other short vocational training.
Even for those who may wish to get a college degree but need to work sooner due to financial pressures, a certificate can be a great way to begin or switch into a solid profession that will earn a decent salary. Plus, with technological advancement changing the work landscape constantly, even those already working in a field may need a certificate to gain the new skills required in their professions.
---
When to Seek a Certificate or Diploma
When you …
Need to acquire skills quickly to launch a new career
Already hold one degree but seek to launch a new career not related to that degree
Need to meet state or national licensing requirements
Want to add a new skill to enhance your credentials in your industry
Have no college degree but probably will earn one later. (Right now, though, your goal is to acquire skills as quickly as possible to launch a new career.)

If any of the above criteria mirror your circumstances a certificate will be your quickest—and least expensive—course of study.
A certificate will help you get educated—and get on with your life.

---
Begin Your New Career Fast
Most people enroll in certificate programs in hopes of quickly changing careers. For example, you might be employed as a retail clerk but want to qualify for a new job as an accountant. You want to qualify as quickly as possible—ideally within a year. In this case, you'd be wise to focus your studies on a certificate in bookkeeping.

---
Update Your Skills or Learn New Ones
If you already hold a college degree or a certificate in a particular field, but want to expand or update your skills you might also enroll in a certificate program.
Perhaps you hold a bachelor's degree in art history. You earned that degree a decade ago. You've never actually worked in the field of art history and now want to try your hand at computer programming. Enrolling in a certificate in computer programming would be a cost-effective and fairly rapid way to prepare for an entry level position in this new career field. Focusing on the certificate also would allow you to try out this new skill area without the hassle or additional paperwork of formally applying to a degree program.
Certificate programs often offer open admissions, letting you bypass the time-consuming need to gather and submit old transcripts or take admission exams.
TIP: You could also consider earning an associate or bachelor's degree, but unless a degree is absolutely needed for a state licensing requirement, you'll achieve your career goals quicker and more cost effectively if you limit your studies to a certificate program.
---
Meet Entry-Level Licensing Requirements
Some careers are regulated by state licensing boards. Counseling is one such career area. In some states, such as New York, you can qualify to enter one of America's fastest growing career niches—drug and addiction counseling—by taking a handful of courses related to counseling and addiction along with working as a supervised counseling intern for a short period of time.
A certificate in addiction counseling would be an ideal educational program in the above situation.
TIP: In many cases, the credits earned while completing a certificate can be transferred later toward a college degree (this is not always the case, so check carefully if you want to use your certificate as the base or foundation for an associate or bachelor's degree).
Some jobs require a licensing exam only in some states, while others states do not require the license. An example of this would be phlebotomists, those who are trained to draw blood for laboratory tests. Only a handful of states require licensing which is achieved after taking a certification course, but employers in all states prefer to hire phlebotomists with a certificate showing that they have successfully completed a course of study.

---
Sample List of Jobs That Are Available to Certificate Holders
There are many different jobs that you can get with a certificate. Here are just a few of the well-paying options that you may find, along with the median salary, according to the Bureau of Labor Statistics:
Computer Support Specialist

$53,470
Electrical and Electronics Installers and Repairers

$57,8 90
Plumber

$53,912
Wind Turbine Technician

$54,370
Automotive Service Technician or Mechanic

$40,710
Real Estate Agent

$50,300
Licensed Practical and Licensed Vocational Nurse

$46,240
Massage Therapist

$41,420
Medical Records Technician

$40,340
---
How Do I Know a Certificate Program is Legitimate?
Sadly, our world is full of people promising to give you training that sound too good to be true, whether online or in person. Avoiding fraudulent certificate programs is not that hard, as long as you make sure to do some investigation before you enroll in any program. There are many scams on the internet, so it is important that you check the program before you sign up. These days, there are many legitimate, convenient, and affordable schools offering various certificates online. Understanding the difference between a good program and a scam can take a little bit of detective work.
Programs that will help advance your career or your educational credentials will have accreditation by an outside organization. Colleges, universities, and technical schools are accredited, or overseen, by
regional, national, and programmatic accreditation
. Our team verifies the accreditation of each and every school we include in our degree database to ensure proper accreditation (regional or national) that is recognized by the U.S. Department of Education. Programmatic accreditation involves professionals from the particular field or industry investigating the course content and overall training to make sure it is relevant and valuable to those who wish to work in the field.
Reputable distance education certificate and diploma programs will also have information about their program outcomes—how many students have completed the program and how many were able to get jobs. Remember, these are career-focused programs, so the employment statistics of their graduates is a very important factor in choosing a school.
TIP: Here are some ways to make sure that a certificate program is legitimate:
Check to make sure the program is accredited
Don't fall for pushy sales tactics—that is a sign a school may be a scam
Find out what student graduation and employment statistics are
Check with employers in the field to find out if they will accept a certificate from this school

---
How Much Does it Cost?
Program costs can vary quite widely. Comparing different schools offering the same type of certificate is a good idea, but you need to compare both the total cost and the number of hours or courses in the program. With certificates, unless it is specific to a professional licensing program, the actual training can vary quite a lot. Program lengths can vary, with some comprising only three courses, while another program could be much more extensive and have seven courses included.
Some certificate programs can be very inexpensive, with a short program from a reputable online school costing as little as about $600. Prices for more involved certificate programs can easily range from about $2,000 for a program from a public institution or community college, all the way up to $20k or more for a more advanced certificate. Certificates that allow high school graduates to gain work skills will generally be a lot cheaper than graduate certificates with their more advanced curriculum.
Because anyone can offer a "certificate" in any field, it is important to check out the school you want to attend. The most reputable career education will be eligible for federal student financial aid, including grants and loans. There will also be tax benefits for you if you are enrolled in a vocational training program, so use all of the benefits you can to make your training affordable.
If you already have a job, and the certificate you want to pursue will benefit you in your current position, your employer may be willing to help out with tuition costs. Larger employers often have educational benefits that will help pay for you to get further training, whether related to your job or not. Check with your employer to see what they can offer.

---
How Long Does it Take to Earn a Certificate or Diploma?
Some certificate programs can be completed in as little as six months in an accelerated format, while others will take two or more years to complete. The most common time for completion is nine months to one and a half years.
---
What Types of Certificates & Diplomas Are There?
Certificates are available in all types of professional subjects. If there is a job you would like to perform, you can bet that there is a certificate to help you get the skills to be a competitive job applicant.
Business and office certificates are available for undergraduates and graduates. Entry level certificates can cover office management, computer skills, customer service, small business management, secretarial skills, bookkeeping, administrative assistant skills, and even paralegal training. More advanced and graduate certificates in business can include training on specific software like Microsoft Office, or such business topics as human resource management, project management, or business analytics. Marketing programs from reputable schools can also help those who want to work in sales and marketing.
There are certificate programs for building trades like carpentry, electronics, HVAC installation, and home inspection. Auto mechanics and other engine repair certificates are perfect for those who love working with things that go. Property management, real estate and green building are also on the roster of certificates and diplomas.
With so many computers around, we need trained professionals to work with them. There are certificates in web design, computer programming, IT support, networking, software development and cybersecurity. Specialized applications for technology, like medical office technology, geographical information science, or computerized accounting can train people for the specialized computer applications that are needed in many industries.
Healthcare is another popular area for certificate programs. Programs are available for nursing assistants, occupational therapy aides, nutrition counselors, pharmacy technicians, substance abuse counselors, medical billing and coding specialists, dental assistants, and many other healthcare jobs.
Criminal justice, homeland security, investigations, and fire technology certificates can prepare people for work to protect our country, our people, and our property. There are programs for those who want to work in insurance, quality assurance, retail sales, service supervision, and security management.
Education certificates abound, with specialties in early childhood, teaching English as a second language, autism spectrum disorder, and other areas. Theology programs and culinary arts programs can help students follow their passions. Agriculture and wilderness management can prepare you for work in the great outdoors. Hospitality programs are great for those who want to work in the tourism industry, and logistics or transportation certificates can help you learn how to move goods around safely and efficiently.
This is just a small taste of the many certificate programs that can help you launch a new career, switch careers, or enhance and update your professional skills.
---
How Do I Choose the Right Certificate or Diploma Program?
When considering different certificate or diploma programs, compare different programs available online or in your local area to see what courses they offer, what support they provide to students, and how well their graduates do in the job market. Take into consideration your own schedule and other responsibilities. Accredited programs should have financial aid available to make paying for your certificate easier.

---
Show Me a Certificate
Below is a six-course certificate offered by Liberty University. Like all certificate programs, this one focuses on a single career field—International Business.
The courses in this 18-credit program can later be applied toward an undergraduate degree such as an associate in Business or a bachelor's degree in one of several fields.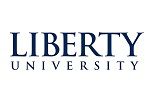 Liberty University Online Undergraduate Certificate in International Business
Total credits required: 18 (using a semester credit hour system)
This Certificate plan is effective for those starting in fall 2015 through summer 2016
Curriculum
Core Competency Requirements (18 hrs)
International Business (3 hrs)

Principles of Management (3 hrs)

Contemporary Issues in International Business (3 hrs)

Global Industries & Operations (3 hrs)

International Market Integration & Trade Agreements (3 hrs)

Export Management Strategy (3 hrs)
---
GetEducated About Undergraduate Certificates