STEM stands for Science, Technology,
Engineering
and Mathematics. These degrees are an education on the most up-to-date technologies and innovations. Information Technology and Computer degrees are located within the STEM industry, the industry with the most influence over our daily economy and daily business functions.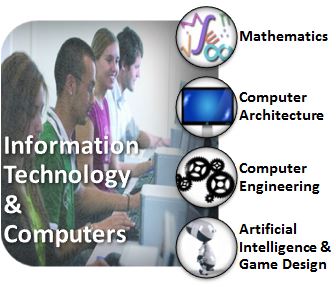 Education
Computers and their abilities are continually changing in design and use. Faster and more complex operating systems are in constant demand to keep up with a society focused on moving as quickly as possible. Changing how things are done, Information Technology and Computer degree students define how fast that pace is.
Information Technology and Computer degrees are focused around courses in computer science. Students learn the basic theory behind computer functions and then spend the second half of their studies applying these theories. Computer science theory is focused in mathematical equations. For this reason, computer science students are expected to have solid background in applied math and theory.
Understanding algorithms is essential to understanding computers and many computer science programs require adequate performance in math classes as a prerequisite. Once in a program, students are taught the basic architecture of computers before anything else. Students leave this class with a better understanding of computers and how they are used.
With a developed understanding of computer functioning, students continue their education with more applied work, such as programming or computer engineering. Computer engineering teaches students to design databases, network systems and computer hardware. Students can even go on to study artificial intelligence, game design and software application design.
These students spend majority of their educational career sitting in a computer lab. Toward the end of their studies, many find themselves staring at a screen for even longer hours. Computer science programs are usually focused around individual projects, which can be anything from a robot design to an iPhone app.
Skills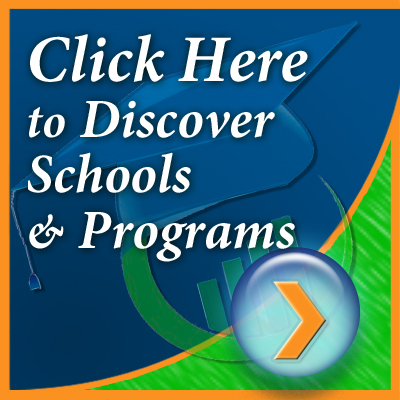 Individual projects and other computer science classes teach students the value of a practical skill set. Information Technology and Computer students know how things are done in the profession world. In their classes, they are taught to execute tasks professionally, often by professionals. This means students are usually ready for work before even receiving their diploma.
In fact, many work through and after college as freelancers. They are taught from the beginning how to market themselves and their ideas to prospective employers. Along with professional skills, computer science students have very developed interpersonal skills, which make for more dependable employees. They work well in a team and can be held accountable for individual projects.
Also, all the theory computer science majors must learn is not for nothing. It gives them the ability to solve problems quickly and efficiently. This skill is essential for critical thinking, which is one of the most valued talents employers hope to hire. Critical thinking is what allows computer science students to put their knowledge into practice, solving various computer and technological problems.
It takes more than theory to solve a computer problem. These students also know how build, maintain and dissect computer operating systems. They know the little icon in the corner did not just magically disappear. It still exists somewhere on the computer and moved for a reason. These are the students who know why computers do what they do. More importantly, they know how to make them do it better and faster.
Employment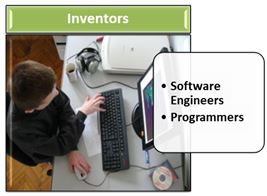 are hired for just this reason. Computer software engineers are professionals dedicated to improving computer efficiency. Making computers more useful and tailoring them to excel at a specific purpose, these engineers are both critical thinkers and mathematicians. They use their computer science background to problem solve, creating and improving computer programs or systems. Their math skills are used to design algorithms, which implement the tasks assigned to a computer. Algorithms function as a computer code that controls how a computer operates. Computer programmers exist specifically for this purpose. They write the codes that allow a specific program or software to function efficiently. Computer engineers and programs often work together in creating and implementing new software or program designs. In the computer science industry, they are the hands-on inventors that make technology happen.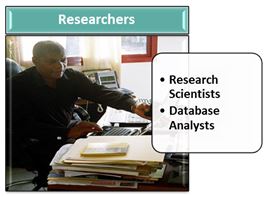 Inventors hardly ever work alone and every invention begins with good research. This research is the specialty of computer research scientists and database analysts. These positions are on the verge of up-and-coming technology. They are constantly studying the newest technological innovations to better understand them and evaluate how they could be improved.
Once the research is done and new programs or systems are created, someone must be there to help consumers understand them. This is the job of computer systems analysts, support specialists and system administrators. These professionals help businesses and individuals select the right operating system for their needs. They also troubleshoot computer problems and provide computer maintenance along with other forms of technical assistance.