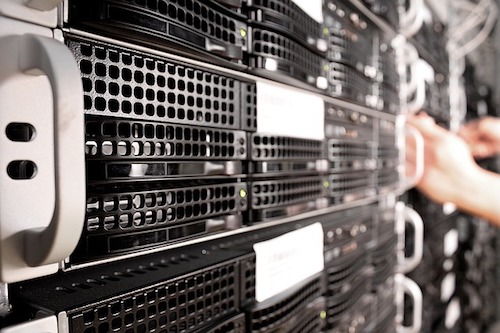 Question:
I worked in restaurants for years. (Want fries with that?) I completed a year of college 10 years ago. Just got a great new job on the computer help desk for a mid-sized company. I am dedicated to a career change. My end game is to become a database administrator. Can you recommend a plan for completing my database administrator degree online? Faster is better. What do I need to know about DBA certification? I do not want to be at the help desk forever!
—Quentin in Plano, Texas
Answer:
First, congrats on your career change. The help desk may not be glorious, but it is 100 percent possible to go from a computer support position to earning your badge as a certified database administrator. In fact, many database pros kickstart their careers on help desk phone lines.
A database career has a brighter outlook than your last gig as a deep fry jockey. Job growth for database administrators is projected to increase by 20 percent through 2018. Your new job in computer systems support will help introduce you to all the aspects of computer systems, installation, repair and maintenance.
What Does a Database Administrator Do?
You may know the answer to this question, but others may not. Let's lay out the basics before coming up with an education path.
Because data storage is central to all businesses, demand is booming for database professionals in the allied fields of information security and assurance.
A database administrator—sometimes referred to as a DBA—is the professional in charge of all functions involved in database development, storage, security and retrieval. They work with database management systems software and determine ways to organize and store data.
Database administrators develop, install, test, troubleshoot and safeguard the massive data systems inside corporations that store information. Database developers work on commercial or e-commerce websites. They develop and secure the network structures that store and return information based on Internet queries.
DBAs often work in tandem with network systems and data communication analysts. Network systems and data communications analysts—also referred to as network architects—design, test and evaluate systems such as local area networks (LANs), wide area networks (WANs), the Internet and corporate intranets.
Telecommunications specialists focus on the interaction between computer and communications equipment. Web developers, also called web designers, are responsible for day-to-day site creation and design.
All the above niches represent careers and education paths you might also like to pursue.
Database Administrator Education
Click Here to Browser Database Degrees
Keep in mind, however, a degree may not be sufficient. Many advanced DBA jobs require professional certifications that can be earned on the job or post-degree. These certifications lead to more job security and higher pay rates.
Oracle database administrator and MS (Microsoft) SQL Server are the two most popular certification series for professionals. Check both series. Some online degree programs provide single courses as a part of the degree plan that will help you prep for these private certifications. If you decide to get certified, compare degree plans on this feature.
Where Should YOU Begin?
A colleague of mine, who is a DBA, recommends you start by learning the SQL programming language. SQL is the programming language that database queries are written in. Enroll in a single course or online certificate in programming or IT. See if you like programming in general, and SQL in particular.
You have a year of college. You must have completed some general ed courses. You can transfer these old credits toward a new college degree. You can pick any type of computer or IT degree to work toward at this point. An associate's degree (two-year) degree would be the fastest degree for you to complete.
For database administrator positions, employers prefer applicants who have bachelor degrees in computer science, information systems or the management of information systems (MIS).
Related online degree majors include information security (Hey, you have to keep all that stored data safe!). If you happen to work in a company involved in healthcare data or records, you may want to explore a health informatics degree or a medical informatics degree.
Work experience is critical for this career. DBA certifications (explained below) can be the icing on your degree cake. They can be earned on the job without a degree, or pursued post-degree to enhance pay rates.
For managerial positions, candidates with
master's in computer science
or database administration, plus private certifications, are preferred.
Database Administrator Career Change
Those who have worked in computer support (yours truly), programmers, data analysts and managers of computer information systems are excellent candidates for formal online education in database programming and development.
Web developers often elect to specialize in database development and web programming. To do this, look for courses or formal degrees in programming, especially SQL, the language of database queries.
Those who want to become database administrators but lack any college credits should explore online associate degrees in computer science. Many accredited online colleges offer bachelor's in computer science, information systems, telecommunications or database programming.
If you have no experience or education in computer science, consider a
certificate
or diploma in computer office systems or programming to test the waters.
Database Administrator Salary
Annual salary for a database administrator is about $69,000. The highest 10 percent earn more than $115,000. On average, DBAs earn higher wages than network systems and data communication analysts or telecommunication specialists.
Those who manage corporate database systems, work in healthcare or medical informatics, or develop secure web e-commerce sites often earn the most. DBA certifications can lead to salary spikes as high as 10 percent.
---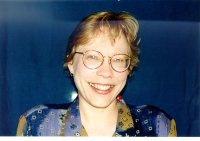 Vicky Phillips was cited in 2009 by US News & World Report as "for 20 years the leading consumer advocate for online college students." In 1989 she designed America's first online counseling center for distance learners on AOL. In 1998 she authored the first print guide to online graduate degrees, Best Distance Learning Graduate Schools put out by the Princeton Review. In 2001 she authored Never Too Late to Learn the Adult Student's Guide to College.