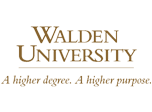 Master of Science in Early Childhood Studies / Teaching & Learning in Early Childhood Settings (Tempo Learning)
Program Details
In the Teaching and Learning in Early Childhood Settings specialization, you will focus on teaching and learning at the preschool level by exploring developmentally appropriate practices. Building upon theories and types of play, you will learn about curriculum, assessment, and instruction to plan and implement units, lessons, and assessments. After completing the coursework in this specialization, you will improve your ability to meet the diverse needs of families and children, including children with special needs and English language learners.
This program offers Tempo Learning™ – a self-paced, competency-based education option for working professionals, meaning that your progress is measured by the mastery or demonstration of skills, abilities, and knowledge in a particular area of study.
Tempo Learning® is priced as an all-you-can-learn model, where students subscribe to 3-month learning periods instead of paying for courses or credit hours.
Requirements
Must have a bachelor's degree or higher
Completed online application and transcripts
Materials you are required to submit may vary depending on the academic program to which you apply
Special Accreditation
Walden University is accredited by the National Council for Accreditation of Teacher Education (NCATE) for a period of 7 years, from 2012 to 2019. In 2013, NCATE merged with the Teacher Education Accreditation Council to form the Council for the Accreditation of Educator Preparation (CAEP). Walden University is eligible for and will seek accreditation based on CAEP standards beginning in fall 2018.
School Accreditation Statement
The Higher Learning Commission