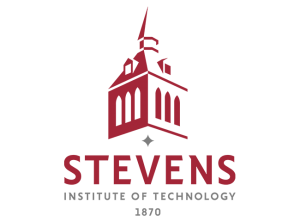 School Details
Stevens Institute of Technology focuses on shaping leaders well-versed in today's technology applications while anticipating future developments. Students are challenged to contemplate and tackle some of the toughest issues facing our society today. The school seeks to create new research opportunities, develop visionary educational programs, and influence national policy and agendas.
The school's namesake, the Stevens family, was instrumental in several major American innovations. Known as "America's first family of inventors", this family created technological advancements in steamboats, locomotives, railroad tracks, and much more. Alumni have carried on the Stevens' tradition through breakthrough inventions, innovative technology companies, and prestigious awards including the Nobel Prize.
Stevens Online offers students across the country the same prestigious programs and professors as those on campus. Many degree and certificate programs are available fully online, including more than 20 master's degree programs. Interaction is built into online courses, with students participating in group projects and communicating regularly with professors and classmates.
Stevens' scholars will graduate with in-depth knowledge and expertise in the school's six foundational pillars:
Artificial intelligence, machine learning, and cybersecurity
Data science and information systems
Complex systems and networks
Financial systems and technologies
Biomedical engineering, healthcare, and life sciences
Resilience and sustainability
Accreditation & Licensing
Stevens Institute of Technology is accredited by:
Middle States Commission on Higher Education (MSCHE)