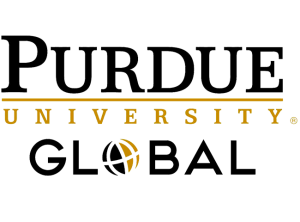 Bachelor of Science in Accounting / Managerial Accountancy
Program Details
Management accountants (also called cost, managerial, industrial, corporate, or private accountants) record and analyze financial information.* This process includes strategic planning and budgeting, performance evaluation, and both cost and asset management. Management accountants are also responsible for financial report preparation, financial analyses, cost accounting, and more.
*Purdue University Global cannot guarantee employment or career advancement. Additional training or certification may be required. Certain accounting positions may require further certification and/or licensing by individual states. Students should research the requirements in the state in which they intend to seek employment.
Requirements
May be required to complete an informational interview. To apply you must meet one of the following standards: Are a high school graduate; Possess a General Education Development certificate or state-specific equivalency diploma; Possess a Home Study certificate or transcript from a Home Study program that is equivalent to high school level and recognized by your home state, and be beyond the age of compulsory attendance in that state; Are a high school senior eligible to apply and submit proof of high school graduation. May be required to take an entrance examination.
Special Accreditation
AACSB International (AACSB)
School Accreditation Statement
Higher Learning Commission