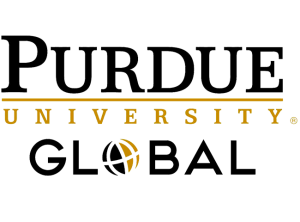 Associate of Applied Science in Accounting
Program Details
The objective of the Associate of Applied Science in Accounting program is to help prepare you with knowledge of accounting theories and principles as they apply to the business world. The program's focus goes beyond analyzing and interpreting numbers; you study how to communicate effectively and network with people from all walks of business. Earning an associate's degree in accounting online at Purdue University Global may prepare you for a variety of entry-level opportunities in the field of accounting.* The Associate of Applied Science in Accounting is just one of the Purdue University Global business programs accredited by the Accreditation Council for Business Schools and Programs (ACBSP), which demonstrates that Purdue University Global has met standards of business education established by ACBSP that promote teaching excellence and continuous quality improvement.
*Purdue University Global cannot guarantee employment or career advancement. Additional training or certification may be required. Certain accounting positions may require further certification and/or licensing by individual states. Students should research the requirements in the state in which they intend to seek employment.
Requirements
May be required to complete an informational interview. To apply you must meet one of the following standards: Are a high school graduate; Possess a General Education Development certificate or state-specific equivalency diploma; Possess a Home Study certificate or transcript from a Home Study program that is equivalent to high school level and recognized by your home state, and be beyond the age of compulsory attendance in that state; Are a high school senior eligible to apply and submit proof of high school graduation. May be required to take an entrance examination.
Special Accreditation
AACSB International (AACSB)
School Accreditation Statement
Higher Learning Commission