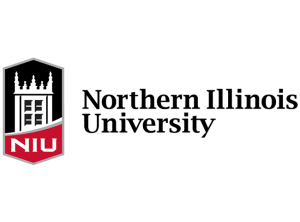 Doctor of Nursing Practice (MSN to DNP)
Northern Illinois University
Program Details
Prepare to provide even better patient care and take your career to the next step. Northern Illinois University's online, CCNE-accredited M.S. in Nursing to Doctor of Nursing Practice (M.S. in Nursing to D.N.P.) program prepares you to take on roles in advanced nursing practice, health care leadership, administration, research and education.
For registered nurses, this D.N.P., evidence-focused curriculum consists of 35 credits which includes an individualized practicum experience. You'll learn new approaches to care delivery and advanced knowledge on clinical judgment, systems thinking and accountability, as well as how to formulate and implement patient care plans that improve health outcomes and ensure patient safety.
PROGRAM HIGHLIGHTS:
Credits Required: 35 credit hours.
Time to Completion: Full-time students can complete their degree in as few as two years. The maximum time to completion is 10 years.
Program Modality: All courses are taught 100 percent online.
?CAREERS:
No matter which path you choose — leadership, education or advanced practice — nursing employment is on the rise. According to the U.S. Bureau of Labor Statistics, advanced practice nurses make a median annual salary of $110,930, with a job outlook that is projected to grow 31 percent from 2016 to 2026.
SOURCES:
Bureau of Labor Statistics. U.S. Department of Labor, Occupational Outlook Handbook, Nurse Anesthetists, Nurse Midwives, and Nurse Practitioners. Retrieved Jan. 31, 2019, from
https://www.bls.gov/ooh/healthcare/nurse-anesthetists-nurse-midwives-and-nurse-practitioners.htm
Requirements
The program of study requires a minimum of 1,000 hours of supervised clinical practice in an advanced nursing role and in the leadership component of the D.N.P. program.
Official transcripts
A minimum cumulative GPA of 3.2 in a master's degree program in nursing
Current Illinois RN license
A professional goal statement
Three professional letters of reference
A master's degree in nursing from an accredited program
Preceptor-verified clinical hours in an M.S. program
Special Accreditation
Commission on Collegiate Nursing Education (CCNE)
School Accreditation Statement
North Central Association of Colleges and Schools, The Higher Learning Commission