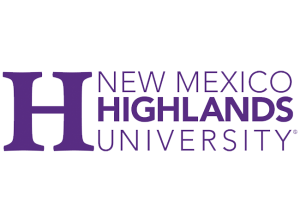 School Details
At New Mexico Highlands University, we foster creativity, critical thinking and research in the liberal arts and sciences. We are accredited by the Higher Learning Commission (HLC) and offer in-demand online programs. As a premier comprehensive university, we transform lives and communities through education.
Small class sizes and experienced, quality faculty ensure every student receives the personalized attention they expect and need from a university. We boast a 15:1 student-to-faculty ratio, and 86% of our faculty members hold the highest degrees possible in their fields.
Education at New Mexico Highlands is affordable, with tuition and fees much lower than those at similar schools. In fact, the university earned the Best Bang for the Buck recognition from Washington Monthly magazine in 2020. Reasonable tuition ensures learners from all backgrounds can graduate with the skills and social mobility they need to pursue their dreams.
On-campus or online, our school has a family atmosphere, grown through engagement and diversity. We use a variety of high-impact educational practices that provide students with the sense of community and real-life skills necessary to achieve their goals. We live our core values of excellence, diversity, accessibility and responsiveness every day and expect the same from our students. At New Mexico Highlands, every learner has the opportunity to improve their lives and make an impact.
Accreditation & Licensing
New Mexico Highlands University is accredited by:
Higher Learning Commission (HLC)