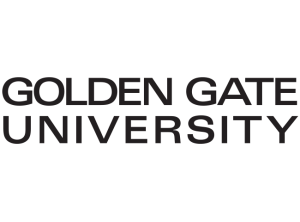 Certificate in Information Technology
Program Details
A Certificate in Information Technology is available online through Golden Gate University. This customizable certificate program prepares students for graduate studies or careers in IT. Business students may take on this certificate to refresh skills and knowledge in their field.
Sharpen technical skills and gain certification in a variety of specializations from Microsoft Office to Comptia Security. Enter your career with the knowledge and confidence to succeed. Proceed forward with a condensed certificate focused on professional needs from Golden Gate University online.
Requirements
Official transcripts
A high school diploma from an approved institution
Completion of prerequisite courses (if applicable)
School Accreditation Statement
WSCUC (WASC Senior Colleges and Universities Commission)
GGU is accredited by WASC Senior College and University Commission, the organization that accredits universities in California and Hawaii, including Stanford, University of San Francisco, UC Berkeley, San Jose State. GGU has never chosen to apply for the optional AACSB accreditation because its requirements are not consistent with their mission and commitment to have students learn from former and current practitioners rather than pure scholars. To do this, Golden Gate focuses on hiring full and part-time faculty who have a strong practitioner background and bring their practical experience to the classroom. AACSB rules are not consistent with this approach and, unfortunately, many standard rankings such as US News & World Report base their information on AACSB. With more than 68,000 alumni, we are confident that GGU prepares students with knowledge and skills that can be used throughout their careers.
AMERICAN BAR ASSOCIATION (ABA)
CALIFORNIA STATE BAR
AMERICAN ASSOCIATION OF LAW SCHOOLS (AALS)