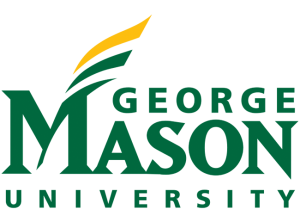 School Details
With the wide range of academic options at George Mason University, you can create your own path to success. Faculty and courses serve to expand your knowledge, nurture your talents, and prepare you for limitless opportunities. Mason encourages students to use their college experience to explore new possibilities and discover their passion while gaining a high-quality education with real-world experience.
George Mason offers more than 200 undergraduate, master's, and doctoral degrees with a variety of additional concentrations. Through Mason Online, students in diverse locations and with various scheduling needs can take advantage of the same academically rigorous courses that are offered on campus. Online students are an integral part of the Mason community, with opportunities to participate in leadership experiences, organizations, events, and programs extended to distance learning students.
Some courses offer a hybrid format, with a combination of online and face-to-face meetings, while other courses are fully online. Synchronous courses require students to participate virtually in class sessions during regular, set times. Asynchronous courses, on the other hand, allow students to access course materials at any time, moving through the curriculum at their own pace.
Accreditation & Licensing
George Mason University is accredited by:
Southern Association of Colleges and Schools Commission on Colleges (SACSCOC)