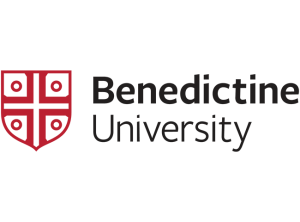 Bachelor of Arts in Management / Human Resources
Program Details
Strengthen your leadership and advancement potential with the online Bachelor of Arts in Management from Benedictine University. The online bachelor's degree program in Management is ideal for business professionals who wish to advance into managerial roles, but don't want to sacrifice their personal time or current career. The online degree program provides you with a holistic understanding of business management and operations to help you become a more effective manager.
Courses in the Human Resources Management concentration examine employee recruitment strategies, performance and appraisal management, compensation and benefits administration, and employment law. For many companies, human resource managers are vital to making sure the right people are hired, and that the best and brightest employees are retained. Professionals who wish to work directly with employees and have great influence over matters of a company's staffing will find the Human Resources Management concentration to be the perfect fit.
Requirements
This is a bachelor completion program. A total of 120 credits, including transfer credits are required.
Resume.
A personal statement.
Transcripts.
Two professional letters of recommendation.
In addition, you must be 22 years of age to be admitted to Benedictine's online undergraduate programs.
School Accreditation Statement
The Higher Learning Commission