—Devon in Modesto, Calif.
Answer:
Given your goal to move up in sales management, a master's degree in leadership (MSOL) may be the better fit for your dream career.
Master's in Leadership vs MBA
According to the U.S. Bureau of Labor Statistics, management-level employment will continue to grow by almost 25 percent in the next decade. If you want to remain career-competitive, investing now in online continuing education would be a smart move.
For many upper-level management positions, a master's is considered the terminal degree. Earning any accredited online graduate degree in business or management will give you an immediate career edge.
The master's of business administration (MBA) remains the most popular online business degree. GetEducated.com's online continuing education directory catalogues nearly 400 accredited online MBA degrees versus 131 master's in management and 45 master's in leadership degrees.
However, demand is rising for non-MBA management degrees. An accredited online master's degree in leadership, in particular, is twice as popular now as it was 10 years ago.
Prof. Peter Bemski, director of the online master's in organization leadership program at Regis University in Denver, says a master's in leadership is a "more contemporary," 21st century degree, focusing on big-picture leadership skills rather than the nuts and bolts of, say, finance, accounting or marketing.
"Many of these functional areas are becoming more accessible to people through software, but I don't think leadership is going to be replaced by software," says Bemski. "Leadership is always going to be something businesses need."
On the other hand, cautions Bemski, employers sifting through resumes "know what an MBA is"—but may be less sure what a master's degree in leadership entails. This means if you choose a MSOL, "you're going to have to sell it a little bit" during your job interviews.
When to Get an Organizational Leadership Degree
Those with non-business-related bachelor's degrees, such as communication or psychology, may be a better fit for an MSOL, says Bemski, while those with business bachelor's should consider a traditional MBA.
Other signs: You are a "big-picture" rather than detail-oriented person. You most want to manage, lead and train people rather than projects.
Take Buna Dahal, for instance. Dahal, 39, graduated in spring 2010 with a master's in organizational leadership from Regis University. She has been running her own Denver-based consultancy, DynamicBuna, since 2007, offering motivational speaking, employment training, and accessibility and diversity consulting (Dahal has been blind since birth).
She chose to major in organizational leadership rather than pursue an MBA because, she says, "I always wanted to work in business, but I also wanted to work with people—not in hard-core business, but really in leadership and advocacy."
Consultants, coaches and trainers like Dahal are more likely to find a leadership degree a comfortable fit for online education. Other professions more attuned to an MSOL than an MBA include sales representatives, talent managers, entrepreneurs and those in the fields of conflict resolution and meditation, organizational psychology and labor or human relations.
Boom in Online Master's Degree in Leadership Options
In response to demand, Saint Joseph's University in Philadelphia is adding online degree program concentrations to its master's in organization development and leadership degree. The university will add several new specializations focusing on people skills (such as organizational psychology and adult training), says program director Felice Tilin.
"A lot of people are trying to improve things like organizational awareness and impact in their company," says Tilin. "They're trying to become more self-aware, to have more empathy and manage people better, to develop and coach people better, to influence people and to inspire people—those are the kinds of things we really focus on."
Indeed, the human skills emphasized in leadership degrees—such as communication, critical thinking, conflict management, problem-solving and teamwork—have become as important in the business world today as hard-nosed accounting and finance skills were in 1980s, when Wall Street investment careers and the MBA surged in popularity.
In the end, the best online management degree is the one that enriches the skill set most widely used in your career. Professionals in sales, training and the human side of business-building would be well advised to compare online continuing education in leadership to a distance MBA before enrolling in an online graduate school.
Related Resources
---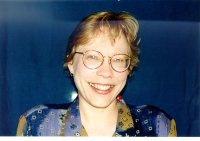 Vicky Phillips was cited in 2009 by US News & World Report as "for 20 years the leading consumer advocate for online college students." In 1989 she designed America's first online counseling center for distance learners on AOL. In 1998 she authored the first print guide to online graduate degrees, Best Distance Learning Graduate Schools put out by the Princeton Review. In 2001 she authored Never Too Late to Learn the Adult Student's Guide to College.