If it's one thing all companies have in common, it's the need for high-quality employees. For smaller companies, it might be possible for the owner or general manager to handle recruitment, interviews, hiring, and orientation. The need for new employees may be limited, and a management staff can probably handle these responsibilities as part of their overall job.
However, when businesses get bigger, the need for newly-hired talent becomes greater. Eventually, the hiring process becomes so large that a single person must be solely dedicated to this task. If the need for good employees is even larger, there may be an entire department, with hundreds of specialists working daily towards filling the company with the right people.
This is the field of human resources, and it's largely directed by people called human resource (HR) managers. These experts excel in finding talent, coordinating training, maintaining benefit programs, managing employee relations, in addition to handling miscellaneous administrative duties.
Depending on the size of the company, a human resource manager might have a specialized position within a human resource department, or may be a jack-of-all-trades. Few large companies can get by without a top-notch human resources manager, so these people are not only hired all over the country, they enjoy some of the most lucrative salaries.
If you're interested in becoming a HR manager, you need good people skills, flawless organization, and creative problem solving. While it's not mandated, you should also have an educational background and certificates in the field, including a human resources degree.
View Online Human Resources Degrees
---
How to Become a Human Resources Manager
To become a human resources manager, you do not need an education or certification in the field. Unlike doctors, lawyers, or teachers, there is no government-mandated requirements specifying what you need to study or how you need to be educated. However, the chances of landing a job in human resources and working your way to a human resources manager are slim without an education.
At the very least, you should have an associate's degree in a field related to HR. For an even better edge, earn a bachelor's degree, while the top echelon of human resource experts will have master's degrees related to the industry.
While human resource manager qualifications are not hard and fast, most follow this general path:
Education—Earn at least an associate's in HR or a related field.
Experience—Begin working in HR. You must have at least one year of work experience to qualify for certifications.
Certification—Pass your certification exam and maintain it by earning continuing education credits from hr courses online.
---
Human Resources Education Requirements
Again, no certain degree is required to become a human resource manager but it is highly suggested in order to be a competitive candidate.
Human resources degrees will focus on many issues, including labor management, employment law, training and development, and compensation. Because it is so heavily-related to business, it will also likely include accounting, statistics, and other business-oriented topics.
Most people who land in HR manager positions have gone through courses in the business school at colleges and universities. They may have a degree directly related to human resources, or they may have studied business with concentrations in HR.
Common degrees for human resources managers include:
Higher education in human resources is typically divided into three general levels: associate's, bachelor's, and master's degrees. Some will have a doctorate in human resources and business, but the vast majority will be at a master's degree or lower.
An associate's degree in human resources will give you the basic skills needed to work in an HR department. Usually through a local or online community college, this type of degree will give you the skills to work in entry level positions like payroll assistants, benefits specialist, human resources clerk, or assistant recruiter. An associate's degree usually takes two years to complete.
This type of education will dive deeper into human resources, theories, legal implications, and practices. You will get a comprehensive view of human resources principles, including technology and software training.
When working towards your bachelor's degree, you will take a wide variety of courses, from theoretical management classes to technical computer courses. You may take a class related to business communication, social responsibility, organizational development, and critical thinking. You'll also complete courses on software like Microsoft Office, spreadsheets, and various databases, which you will need to stay organized when dealing with hundreds, if not thousands, or different employees and positions.
Many people who hold a master's-level education in the human resources field will have completed an MBA (Master of Business Administration) with a focus towards HR issues. With this education, you will be equipped to take on higher positions in human resources and business, including HR director or a higher management position within the corporate executive staff.
Concerned about cost? GetEducated publishes bi-yearly rankings of the most affordable online master's in HR.
Specializations in Human Resources
Whether you study at the associate's, bachelor's, or master's degree level, you will have the opportunity to specialize your education to fit a certain niche in the human resources field. The chance for specialization will be especially noticeable at the bachelor's and master's degree, although you may find opportunities for specialization when seeking an associate's degree, depending on the school.
These specializations equip you for a more direct and narrow expertise in human resources. For example, you may study training and development, which will give you the tools to create effective orientation and training programs for your company, allowing your team to become effective contributors as quickly as possible.
Human resources specializations and minors include: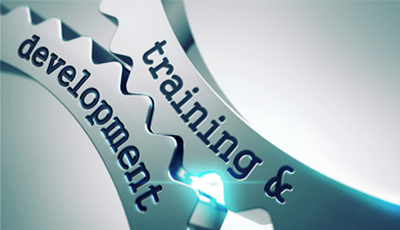 Compensation and benefits
Training and development
Employment
Recruiting and placement
Information systems
Employee assistance
Specialization, however, may not be for everyone. If you want a career that deals with a wide variety of topics, tasks, and challenges, then a general education (and career) in human resources would be more satisfying. On the other hand, if you enjoy mastering one or two highly-specific skills, then specialization may be right for you.
---
Human Resources Certification for Managers
While it is not a requirement for a human resource management, certification from a college or recognized human resources organization will greatly enhance your chances of landing the position you seek. Like your degree, these certifications can be specialized, varying in topics and areas of interest.
The Human Resources Certification Institute is one of the leading organizations for HR managers and professionals. They offer a wide variety of certificates, including a Professional in Human Resources certificate, which focuses on general issues like workforce planning and labor relations, or the Global Professional in Human Resources, which focuses on staffing and employment issues for international businesses. There is also the Senior Professional in Human Resources certificate, which is designed for experienced and high-level HR professionals.
Certification is completely voluntary, but it shows employers that you are committed to the field and want to be the best human resources manager possible. Many employers prefer to not only hire certified individuals to their staff, but promote these people internally, eventually moving them to higher positions, including human resource management.
---
Building a Career in Human Resources
As we discussed above, you will have the chance to specialize your human resources education or stick to a broader, more generalized path. The same is true for careers in human resource management. You can work as a human resources assistant, working your way up to human resources manager, or you can study and work towards a specialized position like a benefits coordinator in the human resources department.
What can people expect from human resource management careers? Let's take a deeper look at the benefits, drawbacks, earning potential, and long-term growth of this position.
What Does A Human Resources Manager Do?
The day-to-day duties of a human resource manager are numerous, from analyzing benefits packages and making recommendations to interviewing job candidates.
Two essential characteristics make a great HR manager: interpersonal skills and strong organization.
Interpersonal skills, including clear communication, group speaking, and team leadership, will allow you to work with the numerous people that come across your path on a daily basis. A human resource manager may need to interview job candidates, which requires clear questions and the ability to listen. You may also need to deliver presentations to executive-level leaders, requiring you to communicate clearly and confidently. You'll also need to manage a human resources department, which requires excellent leadership, defined expectations, and the ability to make strong decisions.
Outstanding organizational skills is another must. HR managers may oversee a rapid round of hiring, requiring dozens, or even hundreds of candidates to be interviewed in a short period of time. Between contacting job candidates, creating interview agendas, defining roles, and overseeing hires, there will be a lot of moving parts. In order to complete these processse and find the best possible employees, you need outstanding, nearly immaculate, organizational skills.
Pros & Cons of a Human Resources Career
Perhaps the greatest benefit of working in human resources is the satisfaction that comes from benefiting not only the company, but the people you helped hire. Of course, employees will come and go, but if you stick with a company long enough, you'll be able to look at their staff and reflect on hiring a large portion of these people. Think about how many paychecks, family meals, Christmas presents, and summer vacations were a result of your work. A career in human resource management also allows you to meet many different people from all walks of life. Finally, you have the chance to be a leader, helping both the employees you hire and the HR staff you lead reach their goals and achieve success, however they choose to define it.
No job is perfect, and a human resources manager has to deal with a lot of frustrating and complex issues. In many occasions, they are the first stop for unsatisfied employees. If something goes wrong with an employee's paycheck, they will be understandably upset, and guess who they want to talk to! If new employees are being trained improperly, a human resources manager will have to fix the problem. If a benefits package is changed by upper management, it's usually the role of an HR manager to share the news with hard-working, long-tenures employees. The human resources manager is much like a football referee: the only time anyone will talk about you is when something goes wrong. Quite frankly, it's often a thankless job, but there is a big upside to a human resources career.
HR Manager Salary
Human resource management is a highly challenging field that is needed by almost every organization. Because of this, the demand for qualified candidates is high and the earning potential stands well above typical averages.
The Bureau of Labor Statistics (BLS) found that for 2014, human resources managers earned an average of $102,780 per year; about $49.41 per hour. Human resources managers who work in professional, scientific, and technical services earned an average of $116,740 a year. Even HR managers in healthcare and social assistance, the lowest-earning area, took home an average salary of $87,610. The lowest 10% of the overall field earned around $60,000, while the top HR managers command salaries over $180,000. There is little doubt, if you are a competent human resource manager, you stand to earn a substantial income.
Is Human Resources a Good Career for the Future?
So the job is lucrative, but will there be work for HR managers in the future? Yes, at least according to the BLS. Their numbers have found that the demand for human resources managers will grow 9% between 2014 and 2024, two percentage points ahead of the overall job growth. This growth will be driven by an expanding global economy and a more complex legal system, including new employment laws, wage requirements, and healthcare mandates. In order to stay on top of a complex business environment, companies will rely heavily on human resource managers.
Related Careers
Human resource management skills apply to many areas allowing you to take your career in a direction that fits your talent and personality. People working in human resources can transition into administrative services, compensation and benefits management, labor relations specialists, and even executive-level positions like CEO, COO, or company president.
---
Start Your HR Manager Career!
If you enjoy meeting people, working as a team, and leading individuals, then you you might be well-suited for a career in human resource management. This position is difficult and often frustrating, but it's rarely dull. You'll help real people find high-quality jobs, while helping companies fill their staff with excellent workers. And you'll likely earn an excellent income, which never hurts!
Enhance your life and the life of people around you as a human resource manager!
View Online Human Resources Degrees
Related Resources
Are Online Degrees Respected?
Which Business Majors Lead to the Highest Salaries
Which Business Majors Lead to the Fastest Growing Jobs
Affordability Rankings: Online Bachelor's Degrees in Business